HP is redefining the game for smaller print shops by introducing the HP Latex 630 W Printer – an affordable gateway to versatile printing powered by HP Latex White Ink.
This printer stands tall in compact print businesses, where efficiency and adaptability are non-negotiable. It might be the ingenious, cost-effective white ink printing solution you've been waiting for, tailored to elevate your printing capabilities while keeping your costs in check.
Picture this: "effortlessly producing a dazzling array of signage, graphics, and décor prints with the HP Latex 630 W. Its adaptability sets it apart, offering not just affordability but also a stunning colour palette and the industry's finest white ink. Anyone looking to add a versatile, cost-effective white printing solution to their repertoire can bid farewell to maintenance woes. Automatic processes and user-replaceable printheads ensure uninterrupted, hassle-free operation."
The convenience continues beyond there: HP Latex 630 W Printer has a front-loading system that optimises space and time, onboard storage of up to 10 GB for revisiting and reprinting previous projects, and you can monitor and expand your capabilities remotely through the HP PrintOS app!
Dive into Papergraphics' test drive and review below: the HP Latex 630 W could be the go-to choice for smaller print shops seeking a high-quality white ink print solution without breaking the bank!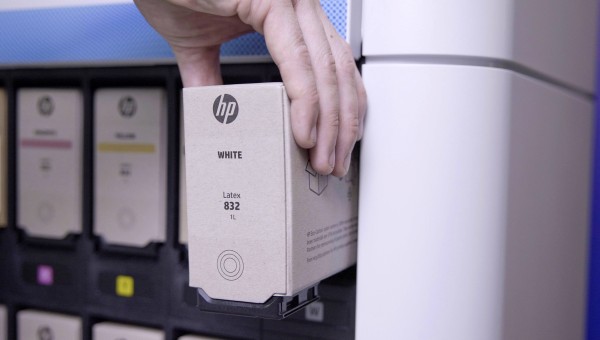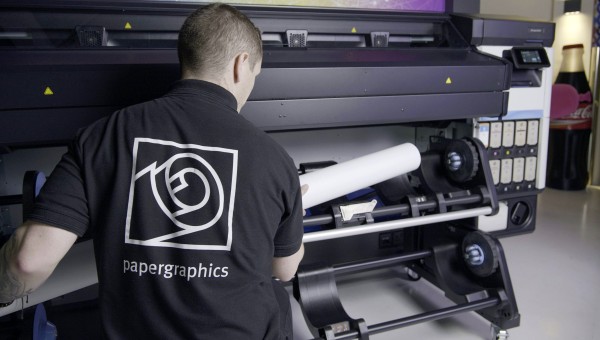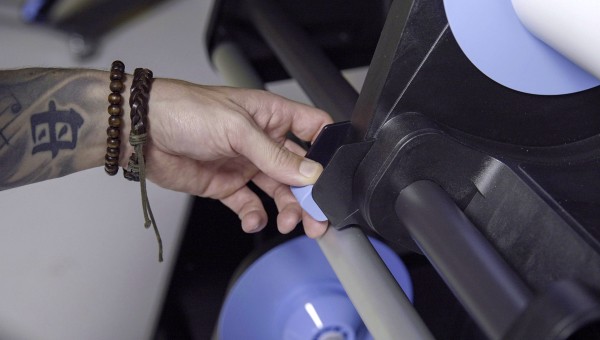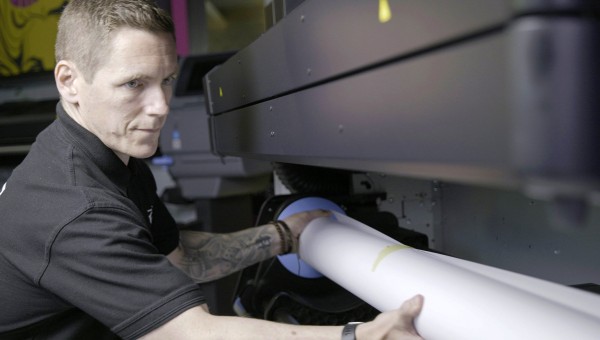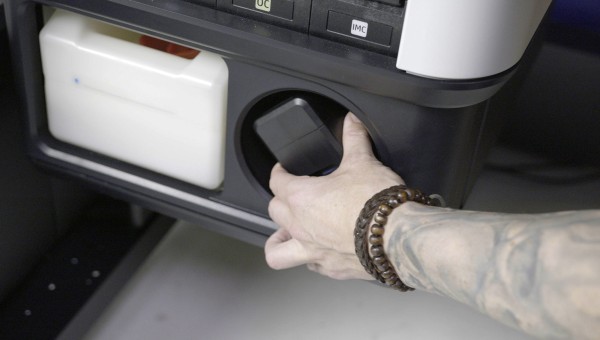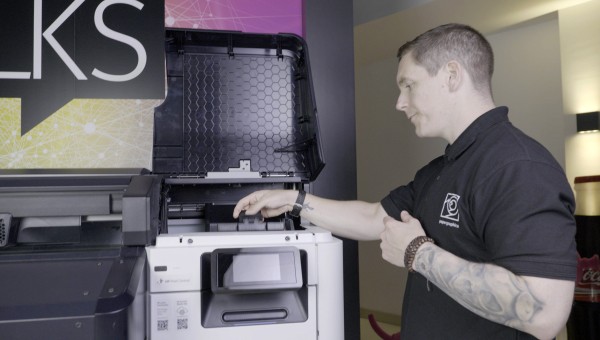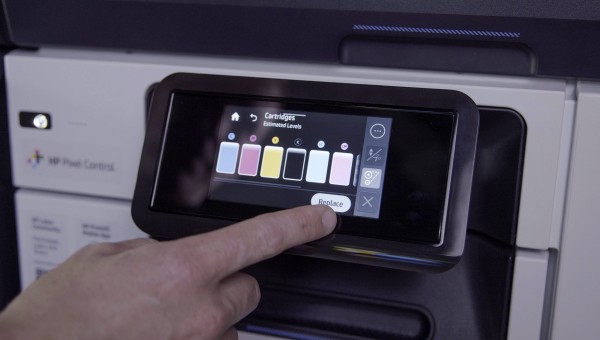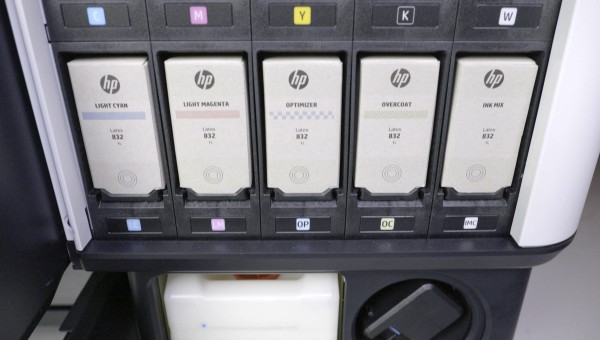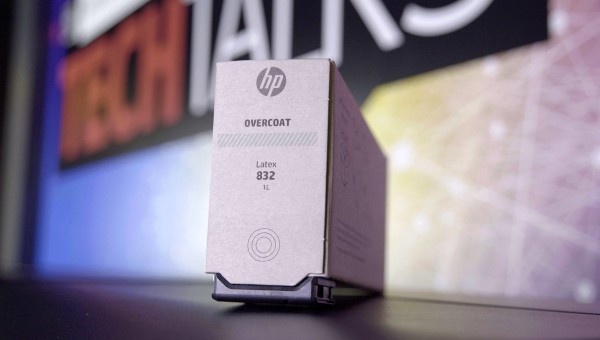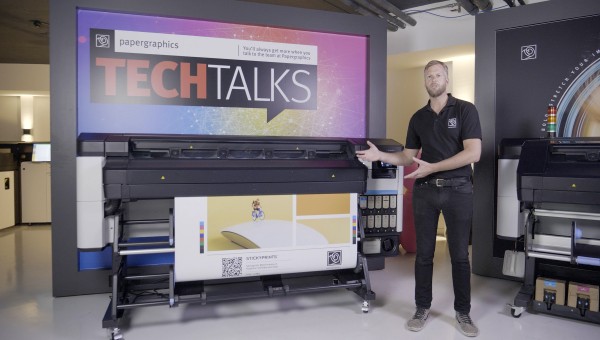 Papergraphics test drive of the HP Latex 630 W printer.
Before HP Launched their new Latex 630 Printer series, Graham and Dean, two of our technical engineers, undertook a four-week test drive of the new HP Latex 630 W, putting it through its paces and comparing its capabilities with the 4th generation Latex 700W and 800W printers.
The feedback has certainly been positive, especially concerning the accessible nature of this new machine — below are some of Graham's comments:
"I'd consider the L630 an entry-level machine, typically aimed at smaller print shops with maybe a handful of staff, but wanting a straightforward machine that can do it all—or at least do as much as possible. It's probably HP's most affordable option yet for those after the whitest white ink out there, and it has several design features that make it an easy-to-use printer for day-to-day printers."
The Papergraphics tech wizards were also highly complementary towards some of the time and effort-saving features of this new machine.
"The L630 has a spindle-less design, and by taking the heavy spindle system out, HP has now made it quick and easy to switch between media. This is perfect for the intended audience and can help save time and effort changing media for those with many jobs involving different media rolls. Another significant change we noticed in the L630 is in the media sensor. Previously an OMAS camera system was used, but it wasn't always one hundred percent accurate, especially with more varied media backings. Instead, this new machine has a roller wheel system with a built-in encoder, so it can record and log details as it feeds the media, making tiled applications and repeatable lengths far more consistent and accurate."
If you're curious about where HP made cost savings — Dean explains:
"Cost saving has been primarily done by removing a spectrophotometer usually found in HP's higher-production Latex printer models such as the Latex 700 & 800W. The Latex 630 W still has a line sensor and density measurer, but you won't be able to create ICC profiles with this particular printer."
"However, this isn't an issue if you're a Papergraphics customer, as we can use an external spectrophotometer to create media profiles for you to use with your L630 free of charge when you buy our print media."
If you'd like to compare our feedback with HP's marketing material, you'll find their launch press release, some of the manufacturer's data sheets and their promo video at the bottom of this page.
But if you'd prefer to have an in-depth talk with one of our tech team to help you assess the suitability of the new HP Latex 630 for your business — please give us a call: 0345 1300 662
Pros
The standout feature on the HP Latex 630 Printer series is, without doubt, printing with white Latex ink on these new machines.
The white Latex ink system requires minimal maintenance compared to UV and Solvent machines.
The new generation ink cures at a cooler temperature. A big pro!
The printer has been simplified to make it the perfect fit for print shops – with features such as a spindle-less design and a 13amp power socket.
Cons
Removing the spectrophotometer means you can't create your own profiles – but if you're a Papergraphics customer, we're on hand to help make them for you.
As with other 4th Generation Latex machines, not all surfaces are perfect for this ink. We have particularly noticed this with some of our fantastic Digimura wallcoverings – the ink can leave a sticky finish on the surface.
However, we have found that our Digimura Non-woven range works well with 4th gen ink. Please get in touch if you want to hear more about our findings, though!
Ideal Applications
Canvas
Floor Graphics
Magnetics
Pop-Ups
Posters
Roll-Ups
Self Adhesives
Vehicle Graphics
Wall Graphics
Window Graphics
Roller Blinds
Models in the range:
HP LATEX 630
Maximum Media Width: 1.63 M (64 In). Cartridge Size: 1 Litre. White Ink: No. Maximum Roll Weight: 42 Kg (121 Lb). Max speed: 35 M2/hr, Quality: 11 M2/hr
HP LATEX 630 W
Maximum Media Width: 1.63 M (64 In). Cartridge Size: 1 Litre. White Ink: Yes. Maximum Roll Weight: 42 Kg (121 Lb). Max speed: 35 M2/hr, Quality: 11 M2/hr
What the manufacturer says:
Overview
Press release: HP Expands Latex Range with New Entry‐Level 630‐Series ‐ Enabling Even the Smallest Print Firms to Harness Best White Ink Experience.
HP PrintOS Design & eCommerce solution also launched to simplify operations and help print houses boost online business

News Highlights
Vibrant colours – more achievable than ever with the power of white ink
Go beyond – with environmental certifications and carton-based cardboard cartridges
Grow online – HP PrintOS Design & eCommerce unveiled to help PSPs grasp online opportunities
HP Inc launched the new HP Latex 630 printer series, completing HP's Latex range and making white ink technology available to Print Service Providers (PSPs) of all sizes. White ink allows users to produce a more impactful range of signage and décor jobs with stunning image quality and colors that jump off the page, creating attention grabbing campaigns for end-customers.
The HP Latex 630-series, as with the rest of HP's Latex portfolio, allows firms to offer more sustainable printing services: with water-based latex inks that give off negligible chemicals or odors; UL ECOLOGO® and EPEAT® environmental certifications and carton-based cartridges that reduce plastic by using 100% recycled and recyclable cardboard containers, as well as recycled plastics from HP's closed-loop process - including post-consumer beverage bottles.
"The new HP Latex 630-series packs our leading latex features, such as white ink, into a more compact and affordable form factor - allowing even the smallest of print businesses to effortlessly deliver high-impact signage and décor applications, boosting margins," commented Daniel Martinez, General Manager, HP Large Format. "Beyond the hardware, we have continued to innovate when it comes to services and solutions, with new cloud-based HP Print OS functionalities giving time-pressed users the ability to process and monitor jobs from virtually anywhere."
The HP Latex 630 family provides a number of options and features, including:
The HP Latex 630 and HP Latex 630 W – the latter with white ink functionality
Save time – with automated front-loading system and simple, fast load/unload workflows
Easy re-prints – with in-printer storage of up to 10GB
Stunning image quality – with HP Pixel Control Technology and new printhead architecture for sharper small text, all at standard speeds of 14m2 (150ft2) an hour
Software as standard – SAi RIP solution offered out of the box
Win business online and simplify operations
As part of a continued focus on helping PSPs improve productivity and grow their business, HP has also announced HP PrintOS Design & eCommerce – an intuitive web-to-print solution that saves valuable time with simplified print application design capabilities, efficient production paths, and step-by-step guidance on how PSPs can integrate it with an existing e-commerce store.
"We spend a lot of time listening to print providers about what they need to grow, and one key area was evolving their e-commerce capabilities and better connecting the front and back-ends of their business," added Daniel Martinez. "HP Print OS Design & eCommerce is our response, giving PSPs a quick and easy way to enhance their online shop, as well as new ways to process orders and automate jobs."
The Design & eCommerce solution will be made available in select countries within HP's PrintOS suite to subscribers of the HP Professional Print Service Plan (PPSP) 'Plus' tier, making the PPSP offering more appealing to small and medium sized PSPs.
HP's Professional Print Service Plans are designed to enable business agility, maximize uptime, and to provide learning opportunities and support.
For further information about HP Print OS Design & eCommerce and HP Professional Print Service Plans, please visit the website here.