As a trusted partner of HP, Papergraphics had the privilege of getting an early look at the new HP Latex 630 Printer series before the official launch, allowing us to evaluate the now commercially available HP Latex 630W printer.
Papergraphics Tech Team's Exclusive HP Latex 630W Printer Review
With his extensive knowledge of the entire HP Latex printer range, Graham, the head of our technical team, compared the new HP Latex 630W against its predecessors and other available HP Latex printers. After a month of testing, here's Graham's expert take on HP's latest offering.
HP Latex 630W: A Versatile and Capable Entry-Level Latex Printer
For smaller print shops seeking a large-format printer capable of handling diverse tasks, the HP Latex 630W emerges as a strong contender. As part of the 4th generation Latex series, akin to HP's 700/800W printers, this entry-level Latex printer comes equipped with white ink — "the capability to print HP's superb white Latex ink is a standout reason to choose this lower-cost HP machine."
The HP Latex 630W also simplifies the printing experience with features designed to enhance productivity. From its user-friendly front-loading media system that saves valuable space and time to the cloud-based HP PrintOS app for remote monitoring, this printer promises to streamline your workflow and increase your printing capabilities — "particularly in your ability to print white Latex ink."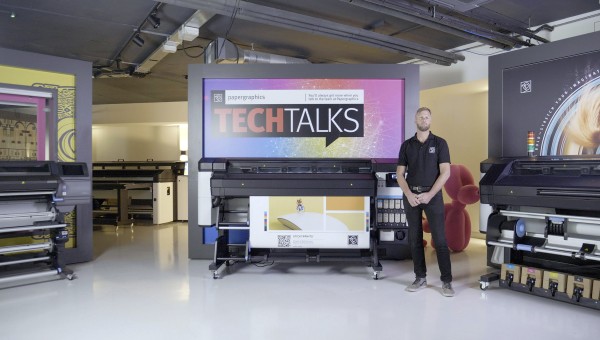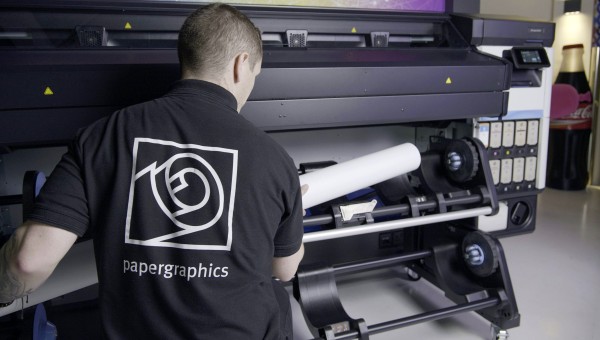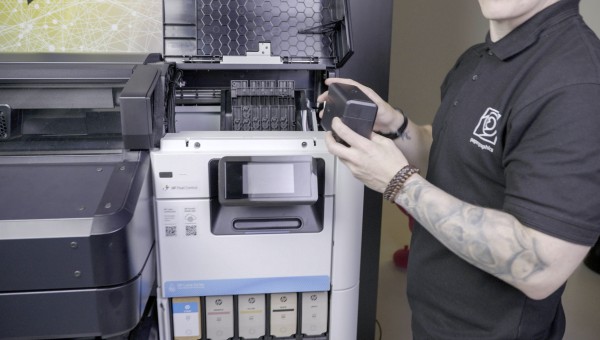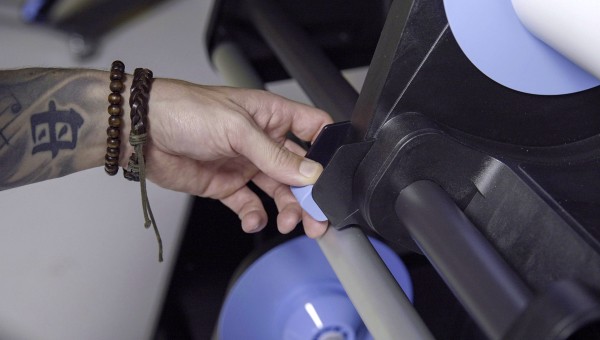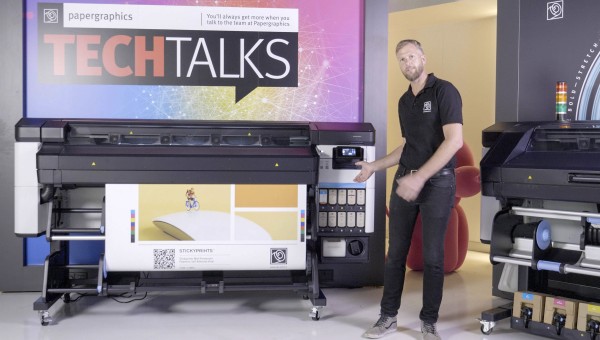 4th Generation Latex Ink Plus White: Raising the Bar
The Latex 630W, featuring the 4th generation of Latex ink, offers many benefits, including lower curing temperatures, expanded colour space, and a separate anti-scratch cartridge. The lower curing temperature is particularly significant as it minimises media distortion, making it compatible with a broader array of print media compared to older-generation systems.
Moreover, the enhanced colour space of the 4th gen inks allows for vibrant printing with less ink consumption, a genuine benefit for print firms with diverse job requirements. The separated anti-scratch layer cartridge also offers cost savings by allowing you to selectively apply it only when needed.
The Whitest White Ink: It's Still A Game Changer
Latex white ink is renowned for maintaining its pristine whiteness over time, unlike white UV ink, which can turn yellow. Furthermore, you have complete control over the amount of white ink applied, making it ideal for various media types, especially for day-and-night applications or double-sided window graphics.
Fine-Tuning Over Previous Models: Enhanced Precision
One significant improvement lies in the media sensor, addressing previous challenges with repeatable length printing. Instead of the OMAS camera system used previously, the Latex 630W features a roller wheel system with a built-in encoder, ensuring consistent and accurate results for tiled applications and repeatable lengths.
Plug-in Anywhere: Convenience Redefined
Including 13-amp plug compatibility makes installation a breeze, allowing you to connect to standard sockets and potentially reduce energy consumption compared to 16-amp equivalents.
Effortless Media Swapping: Spindle-Less Design
The spindle-less design of the Latex 630W simplifies switching between different media types, saving you precious time — "a very beneficial feature for print shops regularly needing to switch between jobs."
Cost-Cutting and Support from Papergraphics
While the Latex 630W cuts costs by removing the spectrophotometer found in higher-production-focused Latex machines, we can still create media profiles for you using an external spectrophotometer, providing this service free of charge with our media. So, it's not an issue for Papergraphics customers.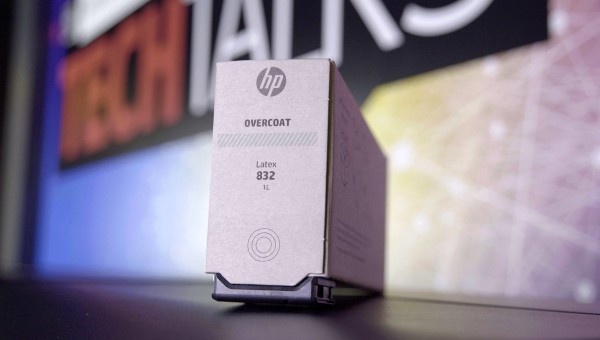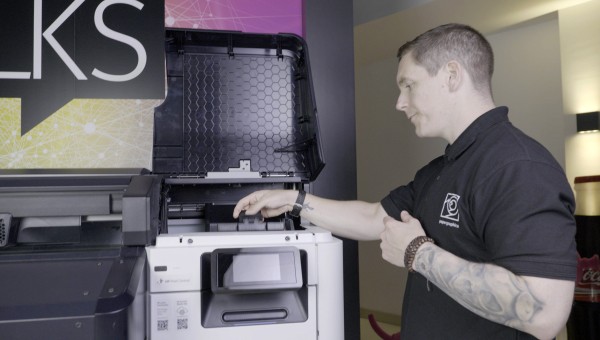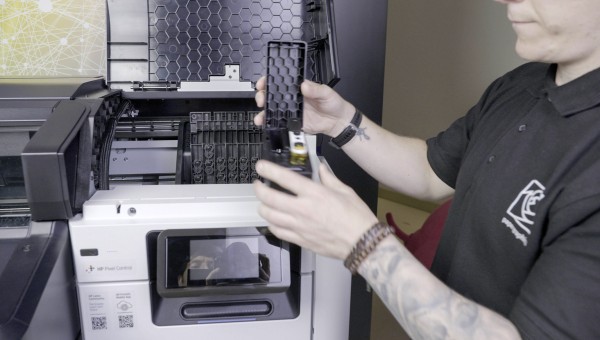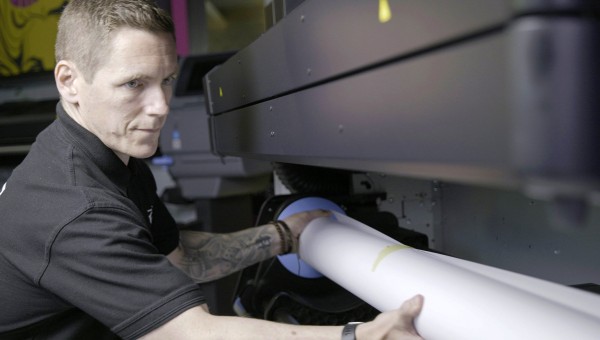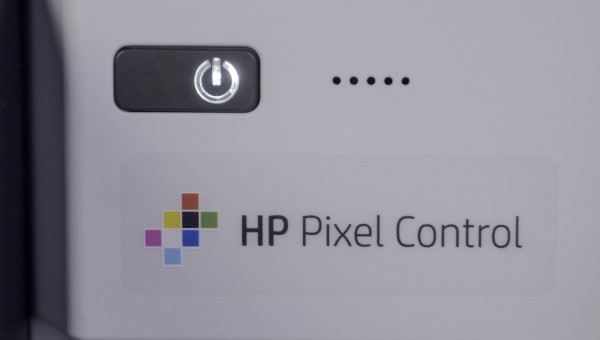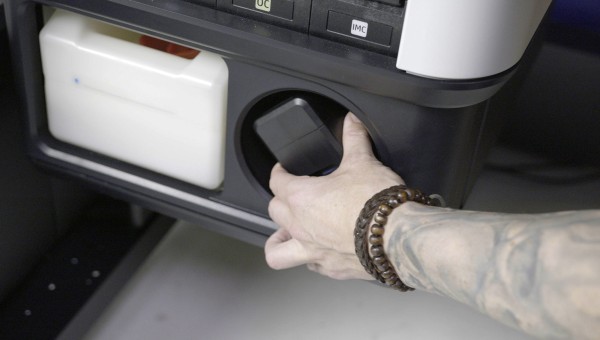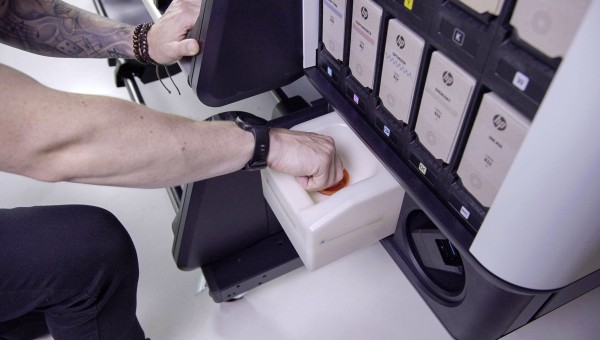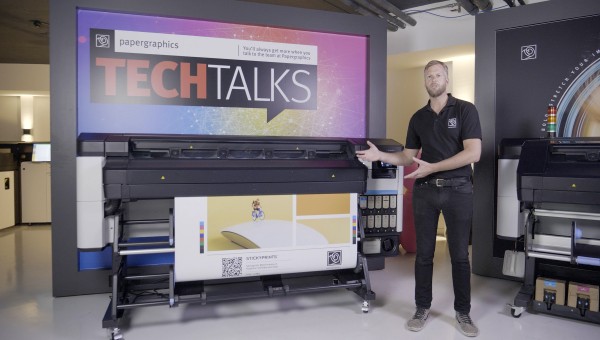 Final Thoughts: A Powerful Contender
The HP Latex 630W offers the best white ink on the market, easy installation with a 13-amp plug, straightforward controls, space-savings and efficient media changing thanks to its front-loading spindle-less design. However, it's worth mentioning that compared to the 700/800W HP Latex machines, it is a simpler economy model, and the absence of a spectrophotometer may be a concern for some – "a problem quickly addressed if you choose to work with us."
As our testing continues over the coming weeks, we'll update you on any developments we find when you talk to us. So, if you want to evaluate the Latex 630W for yourself, we invite you to see it in action, and we'll take you through all the pros and cons we've discovered.
Papergraphics HP Latex 630 Launch Review Video: Below is an overview of the HP Latex 630 presentation the Papergraphics tech team gave its customers online on launch day.
And keep in mind that the HP Latex 630W isn't the only option available. We sell and support a wide range of machines, ensuring that we're here to assist you in choosing the right equipment for your business needs — "please feel free to schedule a demo with the tech team or call us with any questions."
Contact Us: Call: 0345 1300 662