Papergraphics recently had the privilege of speaking at the National Association of Healthcare Fire Officers (NAHFO) 2023 Annual Conference. Our installation expert, Barry Dellow, was invited to present on the significance of adhering to the UK Building Regulations when choosing Digitally Printed Materials for Interiors.
At Papergraphics, we are enthusiastic about sharing our team's knowledge and expertise, making this a valuable opportunity to engage with prominent Fire Safety Professionals. We thank the NAHFO NEC Chair, Ahmed Hussain, and General Secretary, Peter Aldridge, for extending the invitation.
Barry Dellow from Papergraphics has established himself as a well-informed advocate of printed interiors, digitally printable wallcoverings, fire safety, and building regulations. With decades of experience in the interiors and manufacturing industry, his deep understanding of fire safety and the importance of UK building regulations has made him a highly sought-after expert.
Following his presentation at the NAHFO Conference, we asked Barry a few questions to gain insights into his expertise and the pressing issues surrounding fire regulations.
Q: Barry, can you briefly overview your experience working with fire regulations and digitally printable wallcoverings?
BD: "Absolutely. I've been immersed in fire regulations for a while now. Having worked in interiors and manufacturing since 1993, I know the relevance and significance of fire safety and UK Building Regulations. However, when I joined the team at Papergraphics as their interior installation specialist, I became particularly motivated to raise awareness of fire regulations among architects, designers, and our customers regarding digitally printed wall finishes. As part of this endeavour, we developed and submitted our Continuous Professional Development (CPD) training material to the esteemed Royal Institute of British Architects (RIBA), which received their approval. This CPD training formed the foundation of the material I recently presented at the NAHFO Conference."
Q: Have any notable changes to the UK building fire regulations been made since Brexit?
BD: "Interestingly, there have been no direct changes to the fire regulations due to Brexit. Fire regulations are harmonised across the European Union, meaning a unified standard and testing system is in place for all member states. Although the UK has departed from the EU, we will continue to adhere to the European standard, ensuring consistency in testing procedures. The only notable change is that products tested within the UK now bear a BS EN prefix, distinguishing compliance with British standards."
Q: In the wake of the tragic Grenfell fire, have any significant alterations to UK Building regulations been made?
BD: "The Grenfell fire prompted the UK Government to comprehensively review the Building Regulations Approved Document B (Fire Safety). While there were changes to the document, the regulations concerning "interior linings," including wallcoverings, have remained unchanged. However, previous versions of Document B contained a table that directly compared the old UK National Standard (BS 476) with the European Standard. The revised document has eliminated references to BS 476, listing only the European Standard, thereby reducing ambiguity and potential misinterpretation. It's important to note that this revision was published purely by coincidence, just weeks before we departed from the EU."
Q: Why is the topic of fire regulations crucial in the context of large-format digital printing?
BD: "The primary reason fire regulations are of utmost importance is, of course, public safety. However, it's easy to overlook critical details within a Fire Certificate and associated documents. As such, my presentation at the NAHFO Conference aimed to provide the audience with insights on identifying what I consider 'Red Flags.' I aimed to assist them in recognising digitally printable products unfit for purpose. Products that should not get used in interior settings."
Q: Are fire rating a legal requirement for commercial installations of digitally printed materials?
BD: "Absolutely! Fire ratings and compliance with regulations are legal obligations for any products sold for use within both commercial and residential environments. These regulations ensure occupants' safety and property protection, making them a fundamental requirement."
Q: Aside from your recent presentation, do you conduct other training sessions?
BD: "Yes, indeed. In addition to the RIBA-accredited CPD module, which has received a great response over the past four years, this information also forms part of the Papergraphics "Project Managers Training" for installing and using Digimura Wallcoverings. Oh, and let's remember the Wallcovering Installation Training — a significant and delightful part of my work at Papergraphics."

If you would be interested in Barry giving a presentation of this material to your in-house teams or if you would be interested in any of our training courses, such as the CPD, please get in touch with Barry Dellow. barry.dellow@papergraphics.com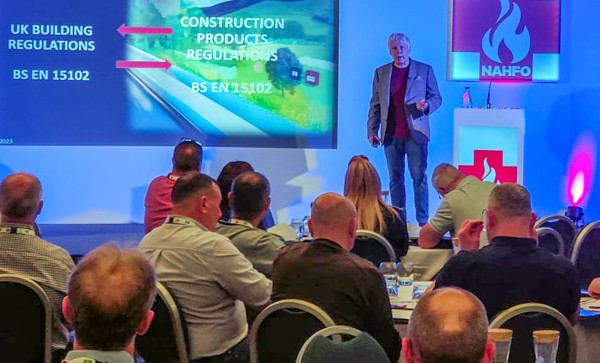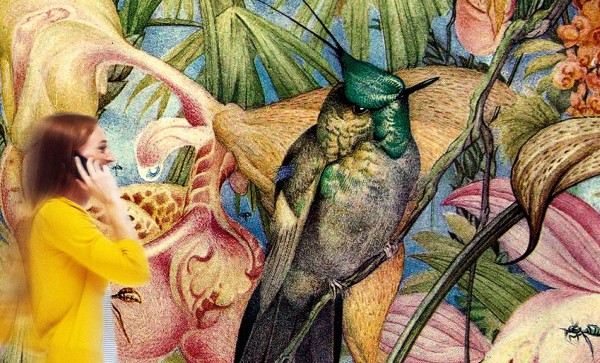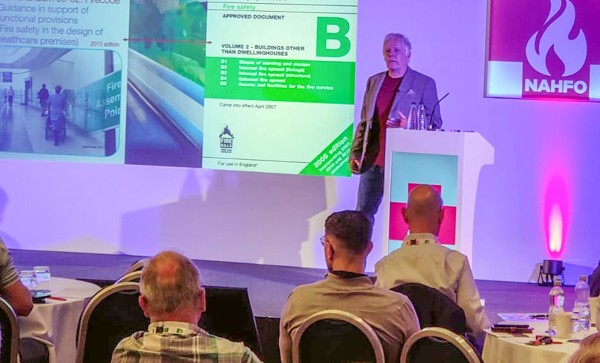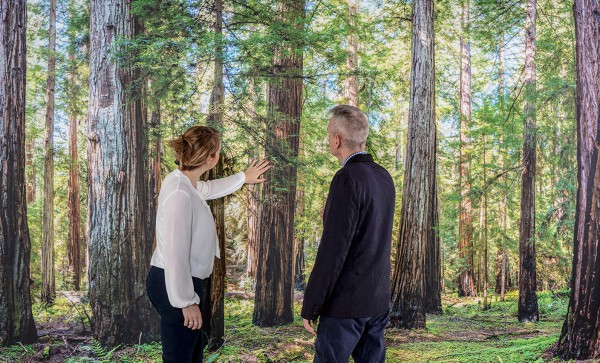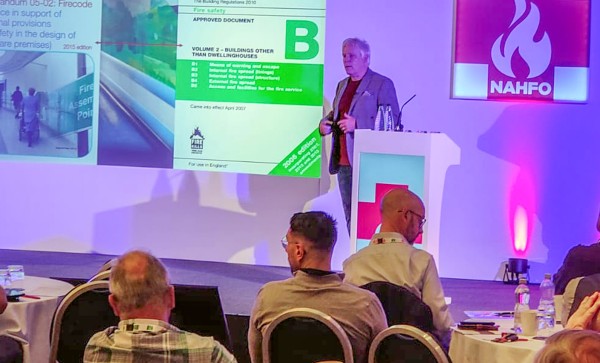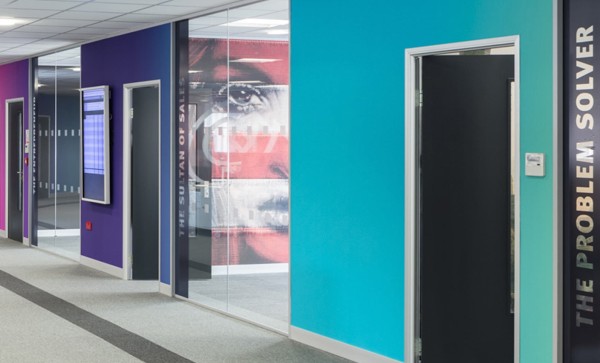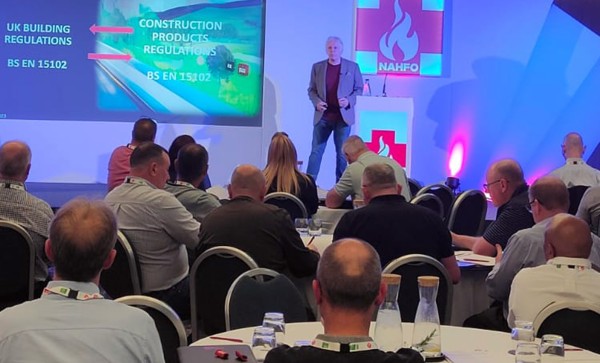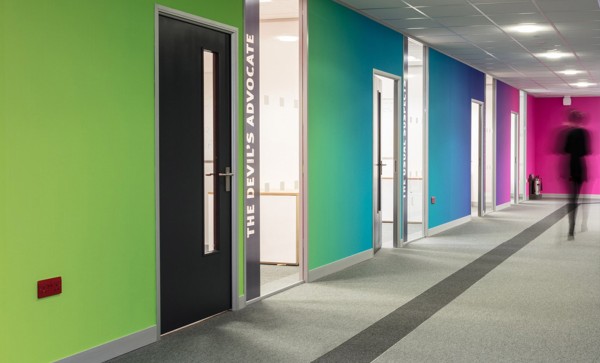 Enhancing Healthcare Environments with Digimura 2.1 Digital Wallcoverings
Digimura 2.1 from Papergraphics offers numerous benefits for healthcare settings like hospitals, doctor's surgeries, care homes, and dentists. It has antibacterial and antifungal properties and meets fire safety standards (B - s2, d0 per EN 13501) for circulation spaces in contract interiors. It is CE certified to Construction Products Regulations EN 15102 and EN 12149.
Digimura 2.1 further contributes to a healthy indoor environment with low VOC emissions (rated A+), holding an Environmental Product Declaration (EPD) per ISO 14025. Ideal for "green" fit-out schemes like LEED, SKA, and BREEAM, Digimura wallcoverings are perfect for healthcare interior design.
Well-designed and thoughtful healthcare interiors can reduce patient stress and anxiety and improve staff morale and productivity.
By choosing Digimura 2.1, healthcare facilities benefit from safety compliance, environmental friendliness, antibacterial properties, and improved patient experiences. Papergraphics' commitment to high-quality product solutions makes Digimura 2.1 an excellent choice for interior healthcare design teams.