Papergraphics had the great pleasure of welcoming the renowned high-street imaging specialists Snappy Snaps to Papergraphics HQ for one of our opportunity-focused knowledge-sharing events run by our digital print media and equipment teams at our customer experience centre.
Working closely with Snappy Snaps Retail Director Ann Simpson to ensure that the event would target all the areas they wanted, the Papergraphics team put together a carefully-planned itinerary to include relevant print opportunities and tailor-made training that catered to Snappy Snaps' needs.

The event, organised by Papergraphics' Alistair Travis, was a huge success. We were thrilled to have representatives from over 30 Snappy Snaps stores join us for the day.
Alistair has an exceptional understanding of the large-format and digital-print industries. His title is 'Business Development Manager', but that doesn't express the breadth of his industry experience and knowledge as he's been a valuable Papergraphics team member for over 25 years.
Alistair explained, "I knew if we brought Snappy Snaps on-site, they'd understand the Papergraphics opportunity far better than if I just visited them myself. We have a bespoke customer experience space and managed to put on a real treat for our guests – with tailored event-focused printed displays, small-group talks, custom training sessions and some lovely food and drink. All in all, the day was a massive success!"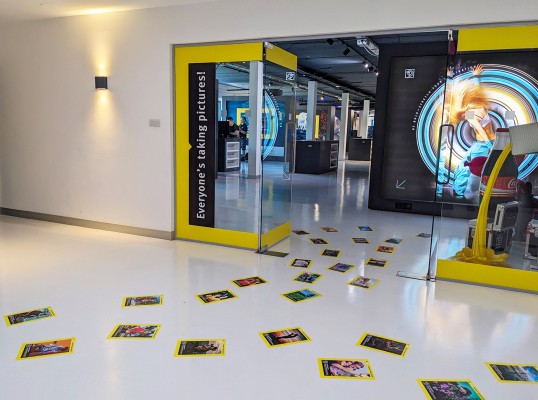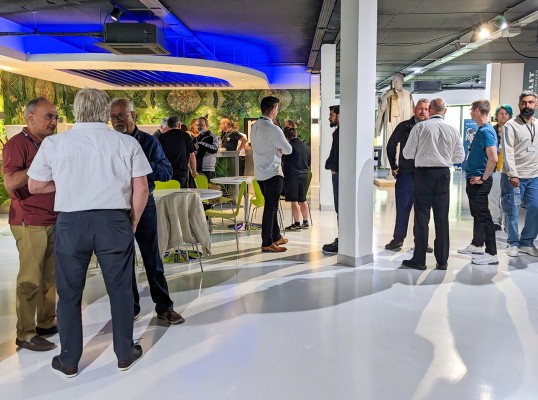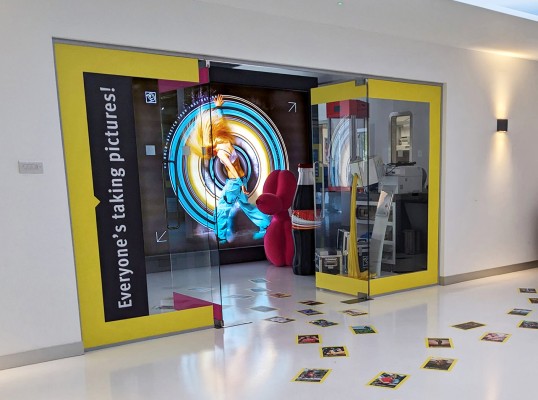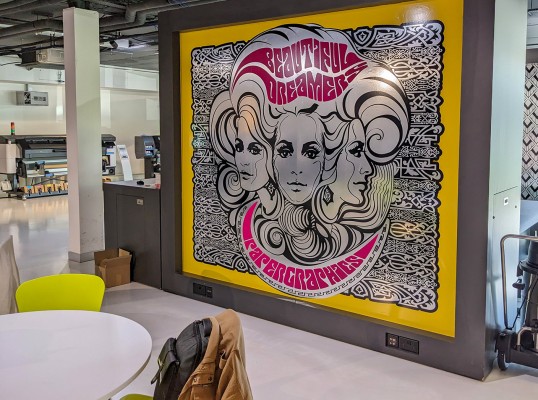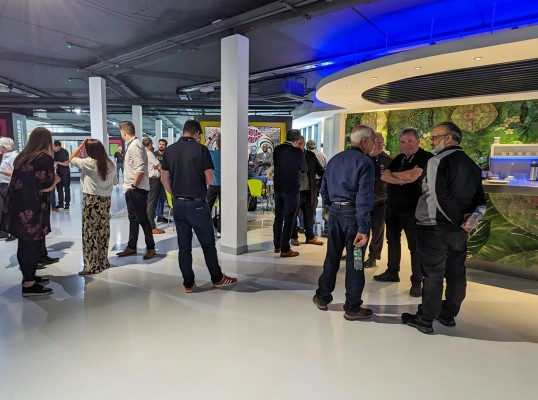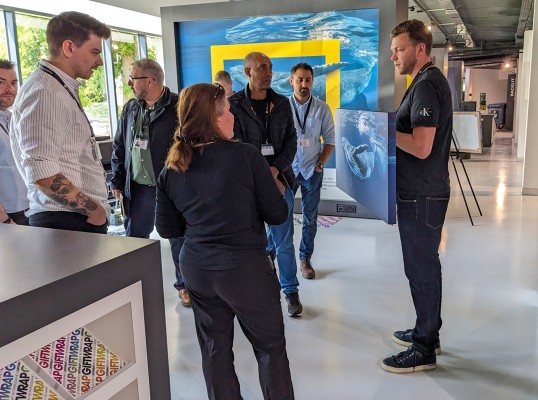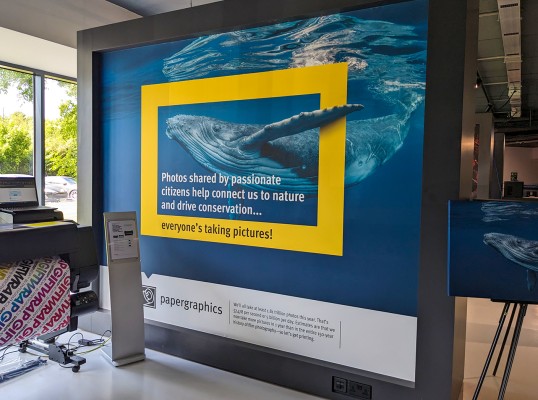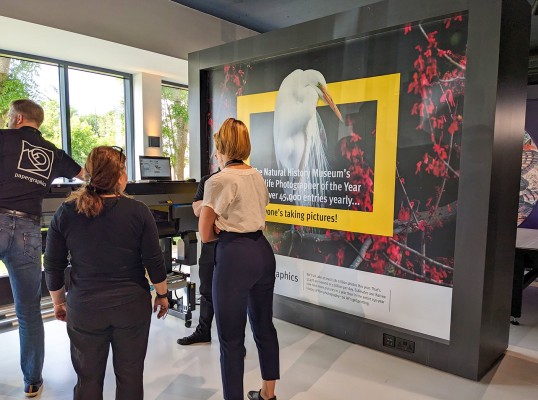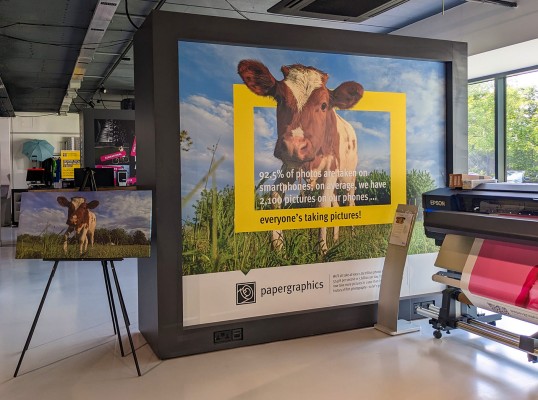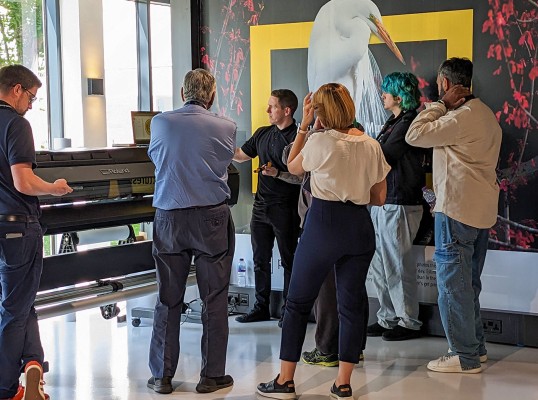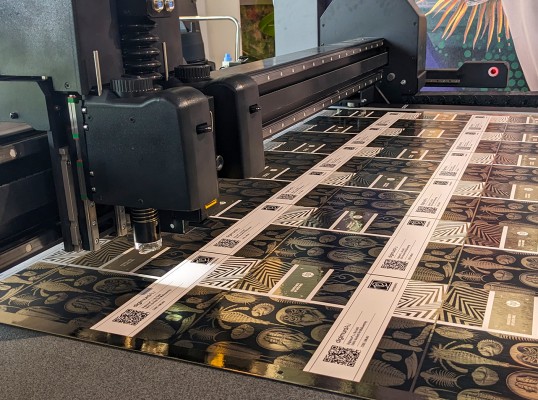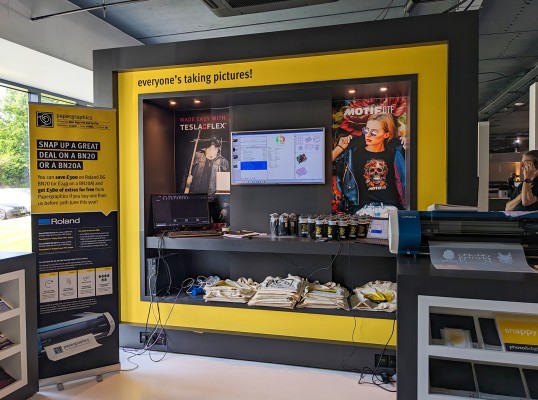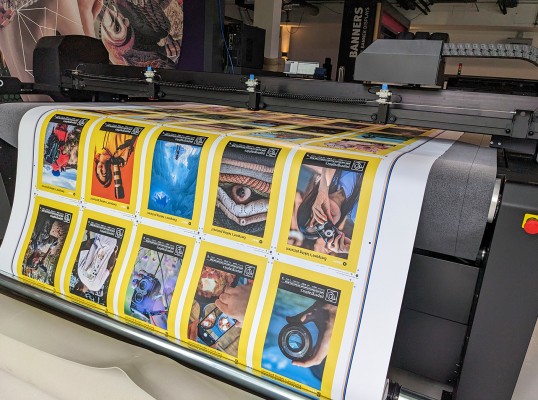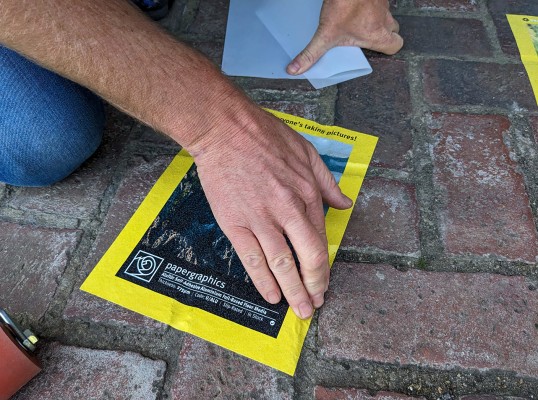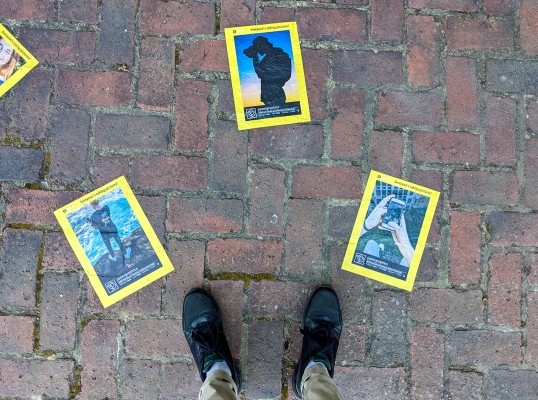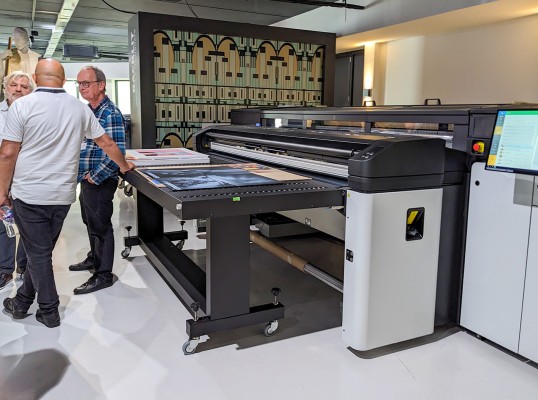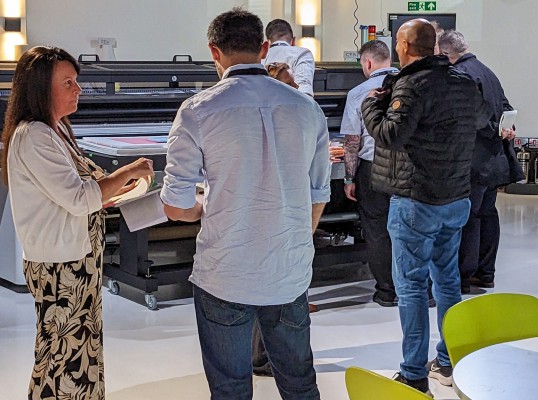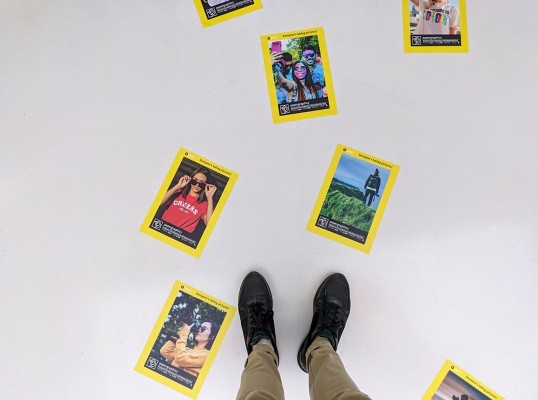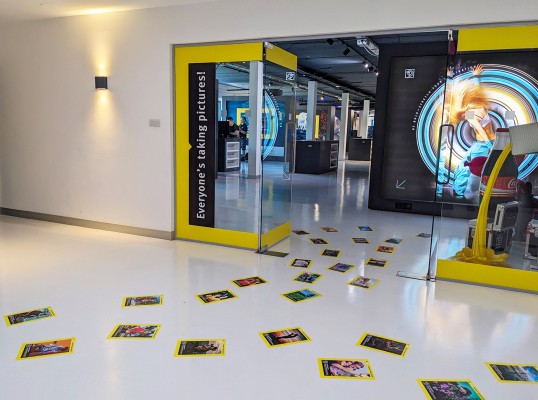 Exploring real-world large-format digital print possibilities and opportunities.
As standard, the customer experience area showcased cutting-edge digital print technologies, including the latest HP Latex printers, a Summa F-Series Flatbed Cutter, Roland DG TrueVIS and BN20 Printers/Cutters and Secabo Heat Presses. Our technical wizards were on hand and ready to answer questions and give advice. And Mike Kryvoblocki from Roland DG presented the latest VersaSTUDIO BN-20D Direct-to-Film System for garment personalisation.

However, the best conversation starter of the day was the site tour, which included visiting our offices and factory to see our manufacturing and media conversion facilities.
Environmental branding: Papergraphics office space design goes beyond branding and our desire to create a comfortable and attractive work environment. We also designed it to demonstrate our Digimura® wallcoverings, architectural glass manifestation films, Teslaflex™ magnetic materials and Décortex™ digitally printable roller blinds. It's creative, colourful, and friendly and certainly enriches our workplace. But it's also a great way to show real-world applications and the profitable creative opportunities our customers can offer their clients using our products.
Ann herself gave a glowing review of the event, commenting, "A big thank you for the very warm welcome you gave us and our partners today. We were very well looked after from start to finish. It was clear to see how inspired and impressed our partners were with each of the group sessions, and the knowledge and information your team shared gave them plenty of ideas." The event was a great success and an excellent opportunity to share expertise and knowledge.
If you'd like to enquire about any training, site tours or even your own Papergraphics immersive knowledge-sharing event similar to Snappy Snaps', please don't hesitate to contact us.
Alistair commented, "The team at Papergraphics know how to make digital print technologies, machines, ink, and media work together to create the opportunities that drive your profits. We're here to help our customers produce perfect prints, break into new markets, increase productivity, and grow."
We're always happy to talk. Call us on 0345 1300 662