Over the last 40 days, we've supplied more than 125,000 square metres of Stickyprints anti-slip floor vinyl; equivalent to the area of 17 professional football pitches! The demand for social distancing signage is making floor graphics the essential go-to print product and service of 2020.
From supermarkets to public transport and office buildings, all have required printed signage to help ensure people remain at a safe distance. As further businesses and public spaces reopen, social distancing guidance in the form of graphic signage will become necessary for even the smallest of public venues.
Created for interior floor graphics without the need for over-lamination, Stickyprints S/FVM anti-slip floor vinyl is proving to be the perfect solution for indoor social distancing floor graphics!
This superb anti-slip, printable floor vinyl is fast becoming a sought after favourite with our customers.
Stickyprints S/FVM anti-slip floor vinyl has a hexagonal surface texture that achieves R10 slip rating even when printed, and it's tough enough to deliver all of your short to medium term indoor floor graphics without requiring an over-laminate.
S/FVM | Stickyprints Monomeric Anti-Slip Floor Vinyl 150mic.
You only need to print and cut this product to create floor graphics with an inbuilt anti-slip finish—perfect for all indoor commercial and retail environments:
Tough, micro-patterned anti-slip vinyl
No lamination required
Semi-permanent and removable self-adhesive
Easily cut by hand or machine to the desired shape
R10 slip rating DIN 51130 (Ramp Test)
Papergraphics holds a massive range of products in stock at any one time.
As of today, we have a thousand rolls of Stickyprints S/FVM anti-slip, printable floor vinyl available in stock, ready for next day delivery.
We're here to help! Our team is available to provide support and advice.
Please get in touch to discuss any product: 0345 1300 662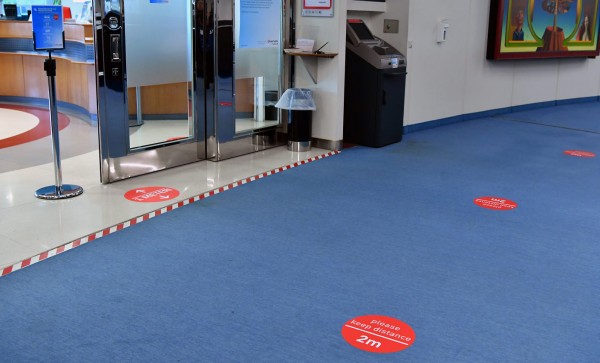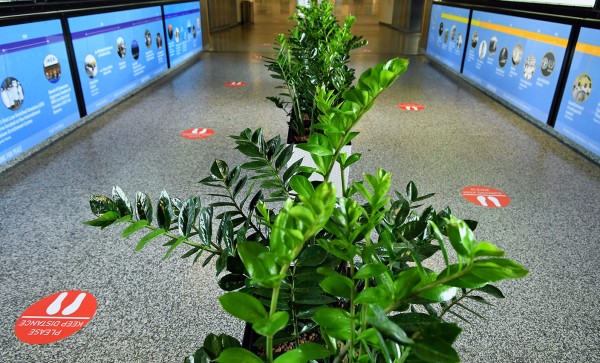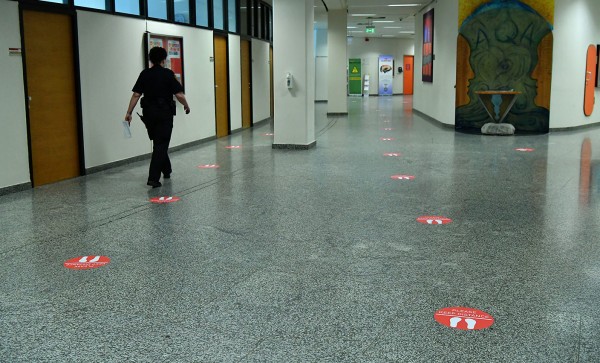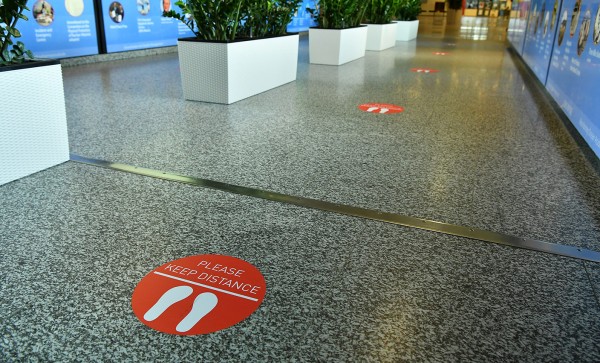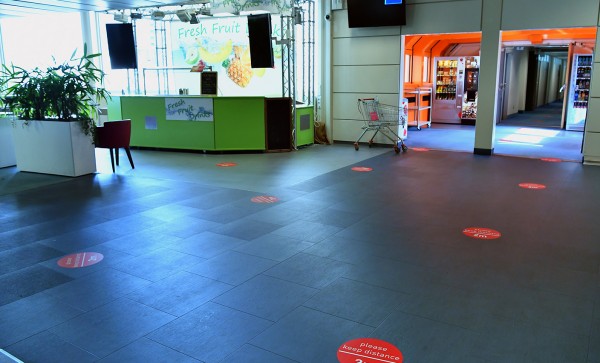 Photo Credits: Dean Calma / social distancing at the Vienna International Centre (UNO City).