Working on the ceiling with wallcoverings; and, the printing and installation challenge of matching imagery over multiple long-drop roller-blinds.
Phillips Digital Print recently undertook a large exhibition graphics, print and installation project, for Letchworth Garden City, Heritage Foundation's new Museum at One Garden City. The results are an acclaimed success; however, it wasn't without its challenges!
"Working on the ceiling section using Digimura for the first time was an initial concern, but with Papergraphics' help and advice, the results were amazing. We're very pleased with the overall finish of the whole project," said Chris Phillips of Phillips Digital Print.
Phillips Digital Print had recently attended one of Papergraphics' Doing More with Interiors Events to explore the ever-growing opportunities within digital interiors. Following that event, they booked their installation team into a Papergraphics Application Training course.
Chris Phillips describes the roller-blind challenge: "It was a real learning curve. We had only produced smaller blinds for single installations up until then, so to take on the long-drops and, the continuation of graphics across drops was a new challenge for us. However, we were excited to do it, and we think they've come out well."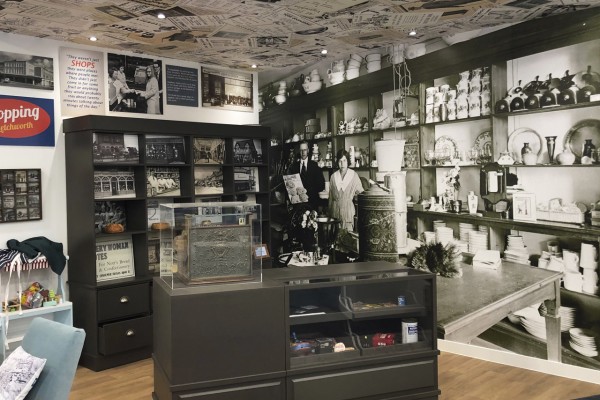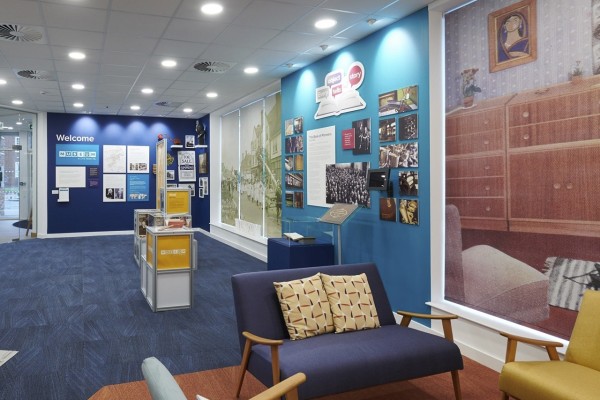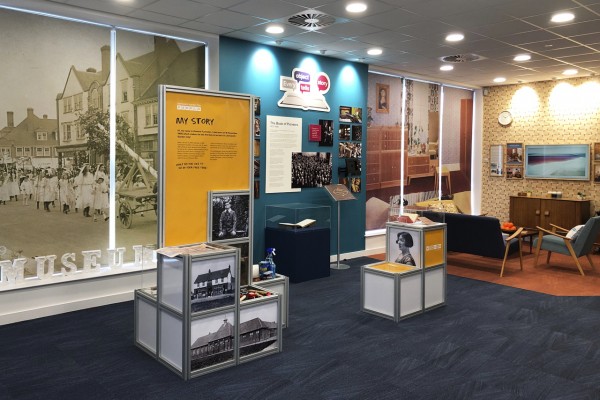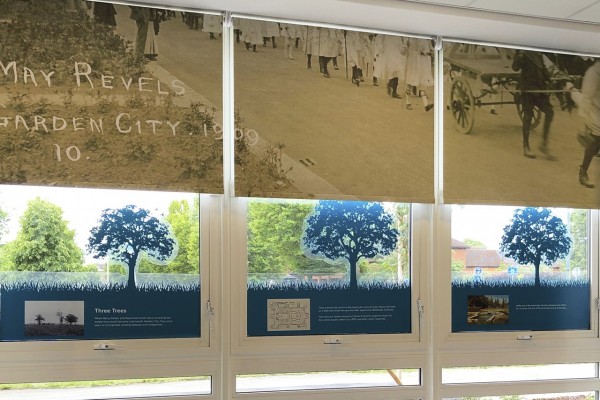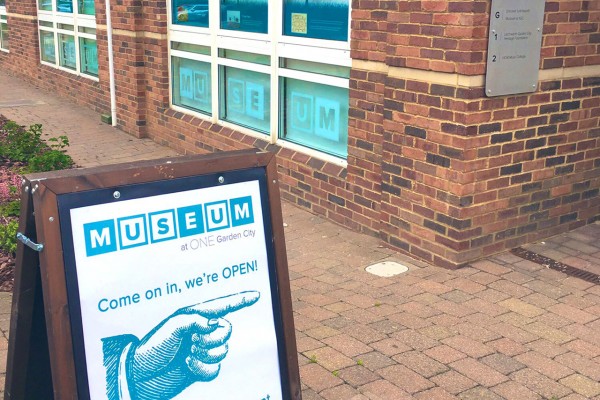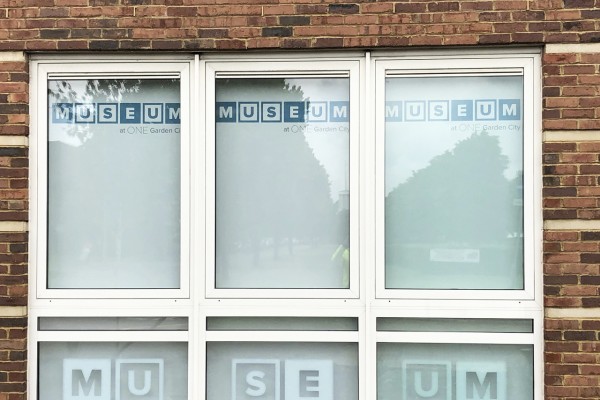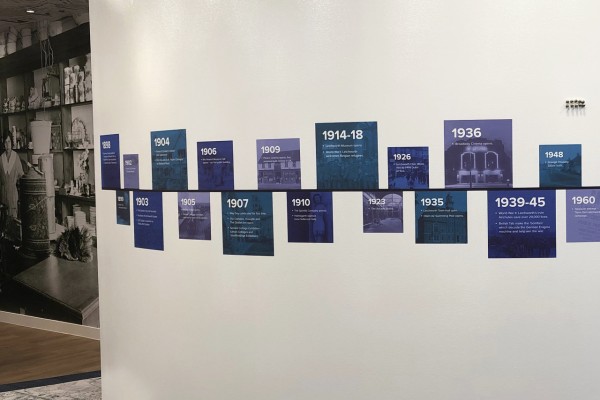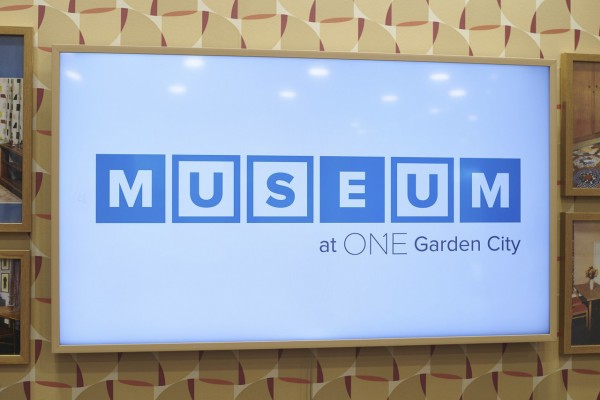 The museum at One Garden City is a celebration of the Letchworth's social history; the brief was to make the micro museum welcoming and create social media opportunities. To quote Josh Tidy, the museums' curator; "We were aiming to make the space instagrammable."
Phillips Digital Print used multiple Papergraphics media solutions to create and install the museum exhibits, and the 'Discover Letchworth' team were delighted with the finished results:
"The new community and visitor experience, 'Discover Letchworth,' replaces the town's old Tourist Information Centre. The exciting and engaging new museum exhibit completed by Phillips Digital Print indeed met the brief!"
The museum demonstrates a fantastic example of how multiple substrates can combine to create an engaging and visually exciting installation:
Ultraview, completely transparent PVC-free window film;
Gloss clear cling film, contour cut and applied to the inside windows;
Low-tack fabric self-adhesive vinyl decals;
Various posters and display stands using our MPX1 high-quality satin photo paper;
Digimura 2.1 Smooth wallcovering on both walls and ceiling areas;
Décortex double-sided digitally printable roller blinds.
The Papergraphics team focus on working with you to deliver the results you need. A curious mind and a willingness to learn is the secret to our success.
The strength of the Papergaphics team is in its willingness to keep learning. "They're a team of innovators and problem-solvers, a bunch of enthusiastic, creative people on a mission to share their knowledge with our customers." John Selby, CEO.
For more information about the materials used, Papergraphics' support services and, training opportunities, call us on 0345 1300 662