The Big Display Company has installed multiple HP Latex printers to manage current demand and explore new opportunities within the décor market.
In discussion with Papergraphics's technical support and machinery team, the family-run Slough-based print company recently invested in an HP Latex 3600 Industrial Superwide printer and the exceptional HP R2000 Plus Hybrid Flatbed.
The Big Display Company has worked with Papergraphics to invest in and install numerous HP Latex printers over the last few years. Before the 2020 pandemic and lockdown disruptions began, the company already employed two HP Scitex Industrial Printers and four HP Latex 570 machines.
However, when the Covid-19 pandemic hit, the need to support their customer's requirement for social-distancing signage became urgent. The company needed additional equipment to reduce pressure and meet the new demand.
Jack Murphy, Marketing Director for The Big Display Company, said, "we spoke with Papergraphics, and they recommended an HP Latex 3600 that had barely been used." The HP Latex 3600 offered higher productivity with reduced running costs. Papergraphics installed the HP Latex 3600 in July 2020, and Jack has described it as a "Game Changer!"
Covid-19 related print work was the main focus in 2020. But The Big Display Company is always looking to the future. It plans to use the HP Latex 3600 Superwide printer to support its growth within the interior décor market. Specifically one-piece wallcoverings, which are a perfect fit for the HP Latex 3600.
HP Latex R2000 Plus: the latest investment for The Big Display Company
Papergraphics installed the HP Latex R2000 Plus hybrid flatbed in the Big Display Company's factory in March 2021. Jack said in a recent trade press article that "the new machine had already helped secure a series of high-volume Correx and Foamex jobs and supported moves into new applications."
He also said; "now the latest machine is bedded in; the firm planned to utilise the R2000's white ink capability to build up its business:
areas including direct-to-board on multiple substrates,
bespoke short-to medium-run packaging,
and high-quality interior applications such as acrylic and window graphics."
"We were expecting to print white ink maybe once a week, but we are already printing jobs with white ink daily, sometimes with rolls printing overnight," he added. "We've been able to say yes to jobs that in the past we just wouldn't have been able to get near while meeting the tightest of deadlines."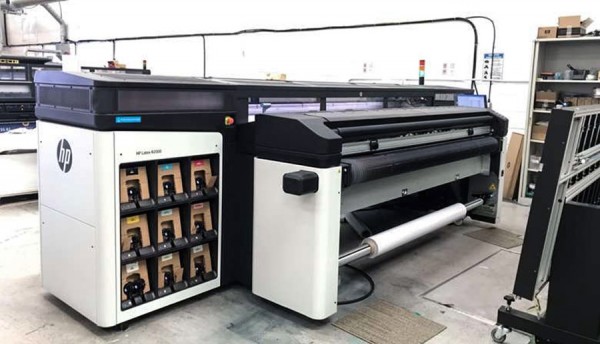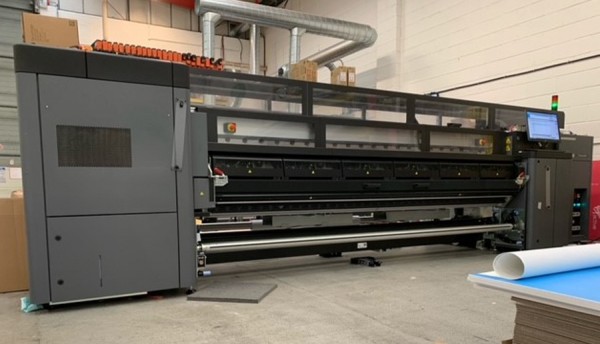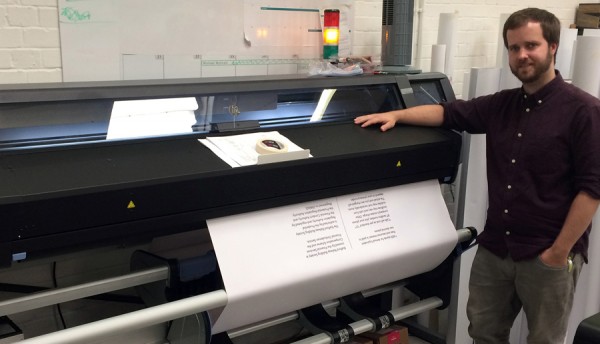 If you'd like to know more about the above HP Latex printers or would like help in evaluating print machinery to meet your particular business requirements; please call us: 0345 1300 662