Papergraphics has installed the first HP Latex R2000 printer in the UK for Tayprint. Based in Dundee, Tayprint has been strategically investing in digital printing technologies since 2002 and is now one of the UK's leading large-format digital printing companies.
With high production speeds of between 45 and 100 square meters per hour, paired with quality print-output, the HP Latex R2000 is the first 2.5m latex printer that offers the flexibility to print across a range of different substrate types; both roll-fed, flexible media, and rigid substrates up to 50mm thick on the flat-bed, without having to compromise on quality.
Papergraphics' success in demonstrating the advantages of the HP Latex R Printer Series to progressive print companies, has resulted in two further machine installations; one at PressOn, located near Chatham, and the other at JKN Digital situated in Preston.
All of these purchase-decisions reflect upon the desire of innovative and successful print companies to increase quality and productivity, as well as improve their environmental credentials by working towards producing more sustainable large-format print-output.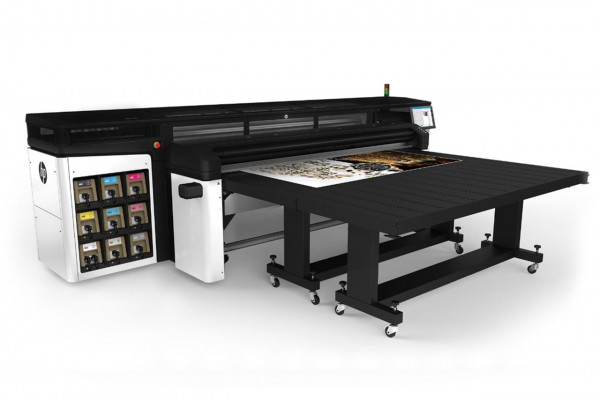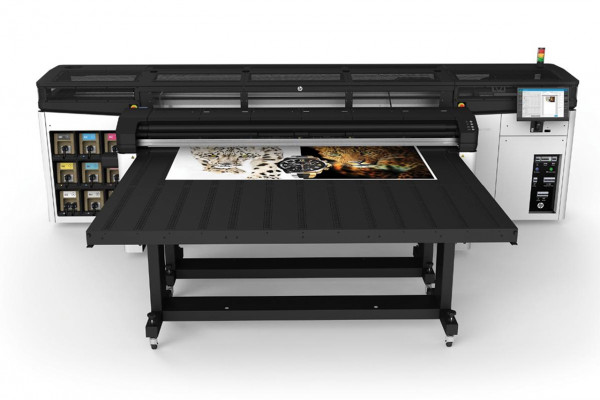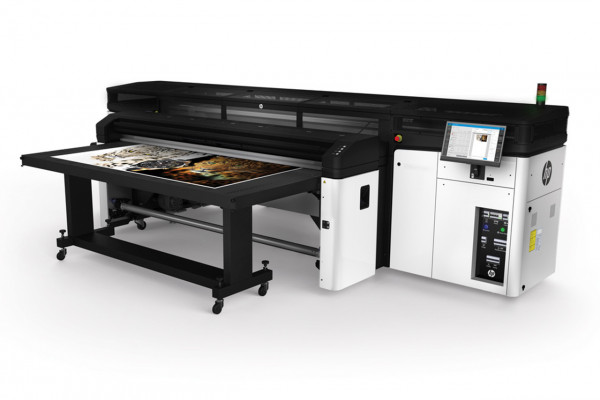 The new HP Latex R2000, first revealed at Fespa, May 2018, has been available through a select reseller channel since June of last year and offers significant efficiency gains and an improved operational environment.
The lack of odour from the latex inks also offers printers an improved working environment for production teams, which, coupled with the cost-savings on the comprehensive service contract and warranty package provided with this machine, help make it a straight-forward purchase decision.
James Miller of Tayprint says: "The aim behind the investment was to increase the efficiency and remove onerous repair bills that we were experiencing on our incumbent UVC and solvent machines. The step up in quality and the all-in maintenance package ensures an increase in business and a stable fixed cost."
Tayprint's origins lie in traditional screen printing but have grown with technology developments, scaling their business over the years to incorporate digital print, to become one of the UK's leading trade printers.
With over 40 years print industry experience, alongside the investment the business has made in the latest digital technology (including the HP Latex R2000 printer), Tayprint can now provide an even more versatile and quality range of trade-print services.
Greener waste credentials and better resource management.
James continues: "The challenges have been the transition to a new ink system and learning the quirks of Latex ink across all the family of new machines, but assists in our drive to reduce waste, apply better time and resource management and build a greener profile. Eliminating the cost and aggravation in disposing of inks and ink polluted plastic bottles, replacing it with HP's recycling program is a big step in the right direction."
Tayprint continues to work with Papergraphics to deliver their future plans.
"The advice and support [from Papergraphics] were brilliant – they were here throughout installation and setup to ensure we were completely supported, and were fully up-and-running with our new machine as quickly as possible, including profiling all of our relevant media," comments James.
HP Latex R2000 Distributor: book an HP R Series demo through Papergraphics.
If you are interested in seeing the new HP Latex R2000 in-action, you are welcome to undertake a demonstration at either PressOn's production facilities, just outside of Chatham, Kent, or JKN Digital's facilities in Preston, Lancashire, on a "by-appointment-only" basis.
Contact us on 0345 1300 662 for further details and to arrange a demonstration.