Motif DTF ink is a superior aqueous-based ink designed especially for high-quality direct-to-film transfer printing. Better still, these inks are 'European-grade', so they come with Oeko-Tex certification and ISO9001 quality control. Optimised for DTF printing and with assured durability, our Motif DTF inks will give you the results you want and need.
It'll come as little surprise that the ink you choose for your DTF printer will play an all-important role in the final quality of your garment transfers. We tried and tested multiple ink formulas in-house at our UK HQ before finding a recipe that genuinely impressed us.
Papergraphics technical and colour management teams' experience and technical expertise working with the ink recipe played a vital role in optimising Motif DTF printing inks.
Our white ink is crucial in our Motif DTF-matched consumables system. With the right glycol balance to ensure excellent performance without clogging or flooding the print — "you'll get brilliant results while using up to 40% less white ink when you work with Motif DTF and Papergraphics tech wizards!"
To get your hands on these exceptional inks or request further information on Motif DTF premium inks and consumables, or find out more about our technical support services, please call 0345 1300 66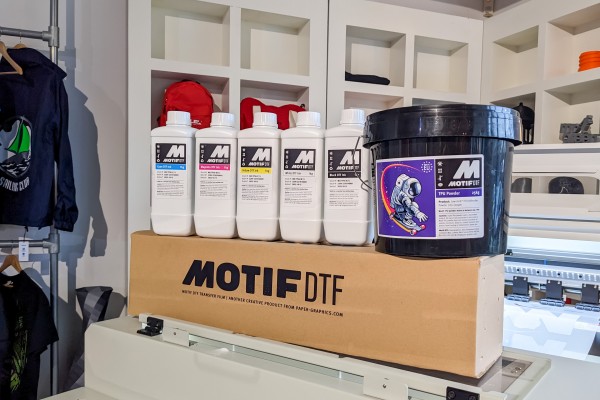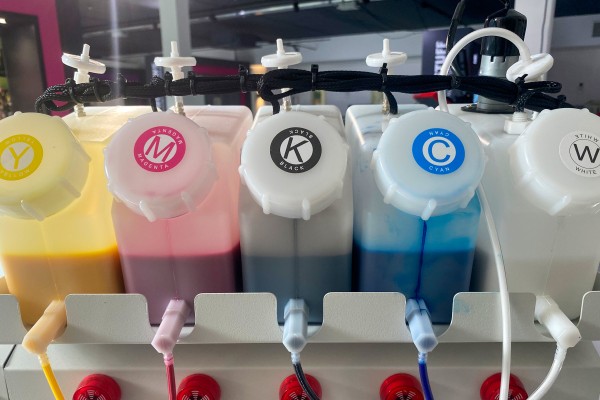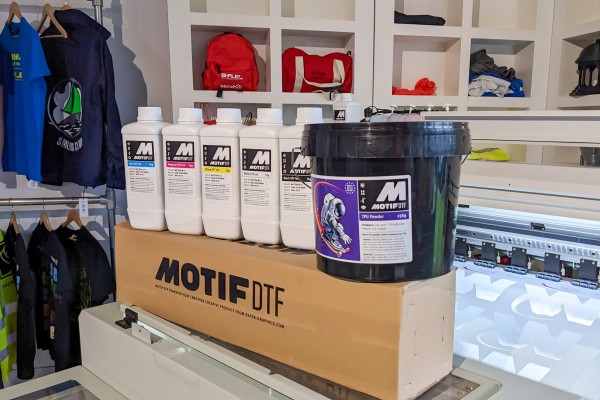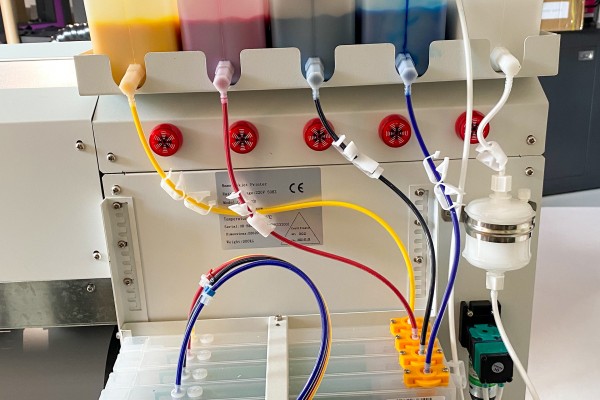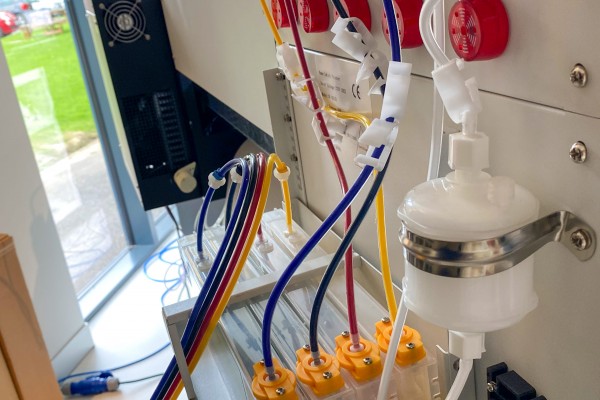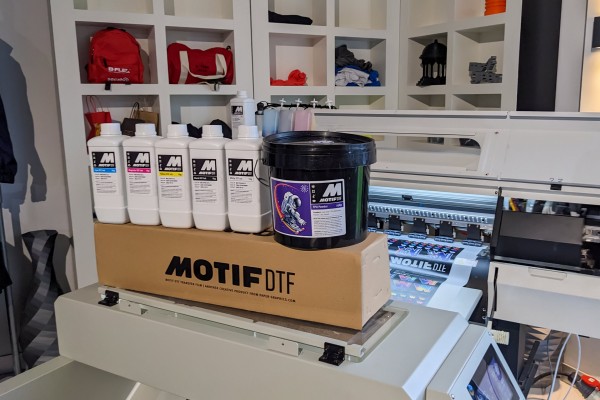 The Papergraphics technical team also focused on protecting your expensive printheads when optimising Motif DTF ink performance. And during that process, our tech wizards created ICC profiles for Motif DTF Transfer Film and Motif DTF Inks that achieved perfect print results using 40% less white ink than competitors.
Our tech wizards know their stuff and are ready and waiting to help with colour management and technical support to ensure you get the best results from our DTF products. Call us: 0345 1300 66
Motif DTF Premium Inks:
Range Highlights
Oeko-Tex certified ink due to its eco-conscious water-based design.
Remains soft and stretchy even after washing
Our white ink can be up to 40% more economical than the competition
The precise glycol level in the Motif recipe protects your printheads and improves performance
Highly elastic for results that you can stretch
Large one-litre bottles for enhanced productivity
Works optimally with Motif DTF powder and peel film
ISO9001-certified quality control for European standards