From super sophisticated metallic etched and dusted effect printable glass decorations films to a unique solution for double-sided block-out window graphics for promotions and signage, ASLAN has the ideal self-adhesive dry-apply glass manifestation film to deliver a perfect finish.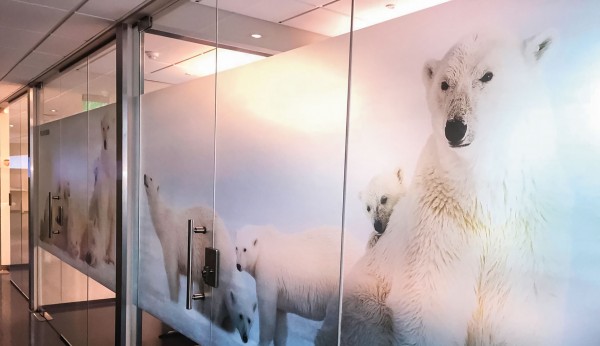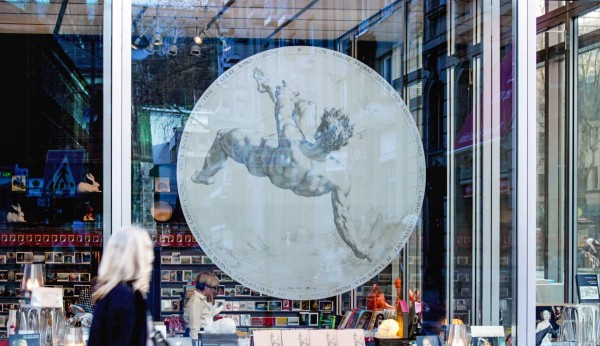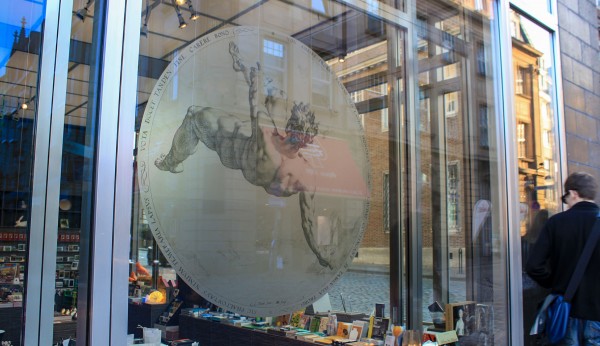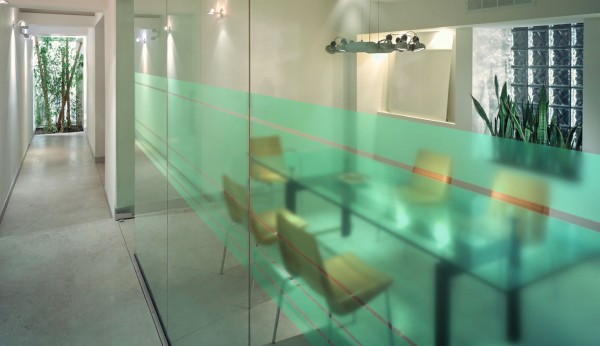 ASLAN's highly sophisticated printable glass etched, silver etched and dusted effect decoration films for large-format printing and dry application.
This range of ASLAN printable, self-adhesive glass decoration films offers an etched, silver etched and dusted effect finish to decorative, printed glass manifestations. Metalic and other pigments within these films create a unique finish and high-quality look when printed and applied to glass.
Printable with solvent, eco-solvent, latex, and UV-curable inks and manufactured with ASLAN's dry-apply special super-fine air release channels, this range of printable glass decoration films guarantees bubble-free dry application.
Decorative effect printable dry-apply glass films: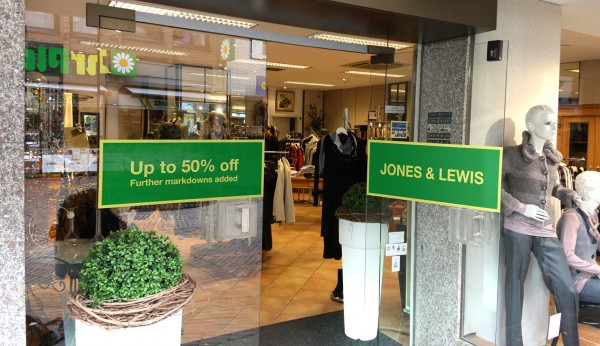 WindowBlock ASLAN DFP 25 is a double-sided white block-out film for applications on glass.
This self-adhesive digital printing vinyl has a high opacity white surface on both sides. Due to its high opacity, this window block vinyl is ideal for double-sided window graphics when combined with reversely printed transparent digital printing film such as LifeTime Removable ASLAN DFP 41.
This combination allows double-sided window graphics to be applied from inside the glass surfaces and used for advertising, promotions and signage.
Product datasheets for double-sided window graphics:
Wil je een online account? Bel….+31 (0)79 361 7298
Je account is 24/7 bereikbaar
Bekijk ons complete assortiment
Ontvang uitgebreide productspecificaties en info over compatibiliteit.
Bestel goederen online.
Bekijk voorraden en levertijden.
Bekijk specifieke prijzen en aanbiedingen.
Krijg exlusieve aanbiedingen.
Bekijk de status van lopende orders.
Bekijk track&trace van lopende orders.
Bekijk je rekeningoverzicht.
Koop inkten en printheads voor je printer.
Creëer slimme en snelle herhaalorders voor vaak gekochte producten.
Download product certificaten.
Krijg toegang tot onze kleurprofielen.
Kopie facturen opvragen.
Online openstaande facturen betalen.
Krijg hints, tips en richtlijnen.
En nog veel meer.
ASLAN Window Graphics Vinyl & Films: