SPECIAL OFFER: get HP 831c inks for only £79.99 per 775ml Latex ink cartridge when you buy any roll media from Papergraphics and use the HP 300 Series Ink Promo code: ILUVPG at checkout!
This HP Latex 300 Series cost-busting ink offer is only available to new and existing Papergraphics customers when you buy HP 831 Latex inks in combination with any roll media using your online customer account:
Using your Papergraphics online account, order any roll media from our portfolio.
Then add the 775ml HP 831 Latex ink cartridges you need to the same order basket.
Apply the ILUVPG Promo code at checkout.
And we will automatically adjust the ink price to £79.99 per 775ml HP 831 Latex ink cartridge!
It's an excellent cost-cutting deal, but it will end on the 23rd of December, 2022, and there are some conditions.
The ink is for end use only and not for resale; therefore, this offer is only available if you are a printer and an HP Latex 300 Series user and have a Papergraphics online customer account.
For new customers, as this deal is only available through our online account, please call our team on 0345 1300 772, and we will help you get onboard to access this fabulous cost-saving deal — you always get more when you talk to Papergraphics.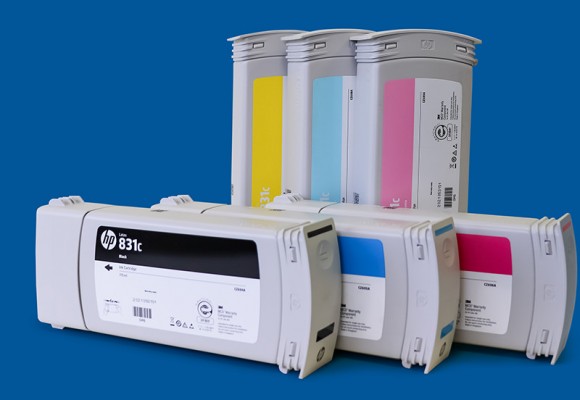 Do you want HP 831 inks for only £79.99 per 775ml ink cartridge?
If you are an HP Latex 300 Series user and already have a Papergraphics account, dive in and take advantage of this HP 831 Latex ink deal.
But if you are a new customer, please call us to create your online account.
We're here to help — call us on: 0345 1300 772
Wil je een online account? Bel….+31 (0)79 361 7298
Je account is 24/7 bereikbaar
Bekijk ons complete assortiment
Ontvang uitgebreide productspecificaties en info over compatibiliteit.
Bestel goederen online.
Bekijk voorraden en levertijden.
Bekijk specifieke prijzen en aanbiedingen.
Krijg exlusieve aanbiedingen.
Bekijk de status van lopende orders.
Bekijk track&trace van lopende orders.
Bekijk je rekeningoverzicht.
Koop inkten en printheads voor je printer.
Creëer slimme en snelle herhaalorders voor vaak gekochte producten.
Download product certificaten.
Krijg toegang tot onze kleurprofielen.
Kopie facturen opvragen.
Online openstaande facturen betalen.
Krijg hints, tips en richtlijnen.
En nog veel meer.