Banners — every day, indispensable, economic and easy-fix promotional tool: yes, they are, but that said, choosing the right range of products plays a big part in how easy it is to print and install, how good it looks, and ultimately, how long it lasts.
The Papergraphics EXPANSE range has been developed specifically for banner media applications. We know precisely what our customers need and expect from banner material; "quality, choice of weights and features, reliability, durability and print performance".
In 2022 we also introduced Expanse LUNA & SOLO. Two PVC Free banner materials to offer new planet-friendly banner product choices to our customers: two unique product options that make good environmental sense, have better tensile strength, outstanding print performance, and are more durable than similar, traditional banner materials! Read more about the innovative Expanse PVC Free TPO banner materials here...
The EXPANSE range delivers just that; durable, consistent, high-quality large-format banners that excel in reliable print performance and colour output and can fulfil today's banner requirements as well as meet the challenges of new applications and emerging technologies.
Customers can count on EXPANSE to deliver print-perfect results for indoor, outdoor, long-term and short-term banner installations. Our EXPANSE banner range includes:
Heavy-weight
Light-weight
Frontlit
Double-sided
Block-out
Mesh banner
With a diverse range of widths available, Papergraphics was one of the first companies to create and introduce an extra-wide 5-metre offer for high-impact, impossible to miss, banner installation for theatres, museums, events and exhibitions looking to make a big statement.
Our entire range has been optimised for longevity, durability, ease-of-use and print performance, and our outdoor banner media has been "tough-stuff" tested to guarantee weather resistance and UV non-fade characteristics.
The EXPANSE range of banner media is all you need to help your customers promote, advertise, reinforce their brand or make a bold statement.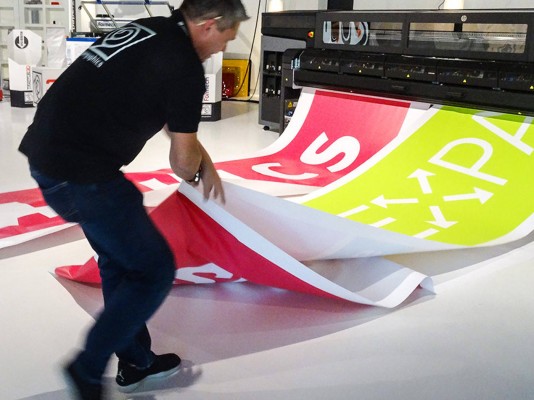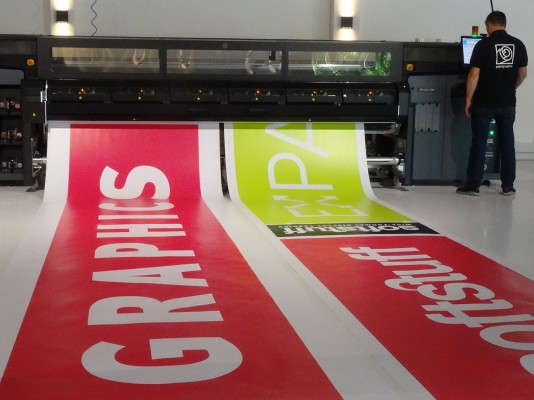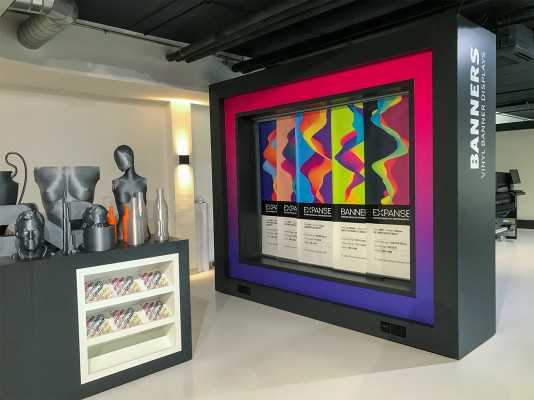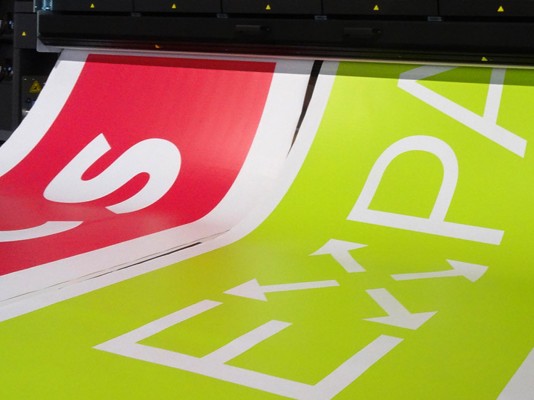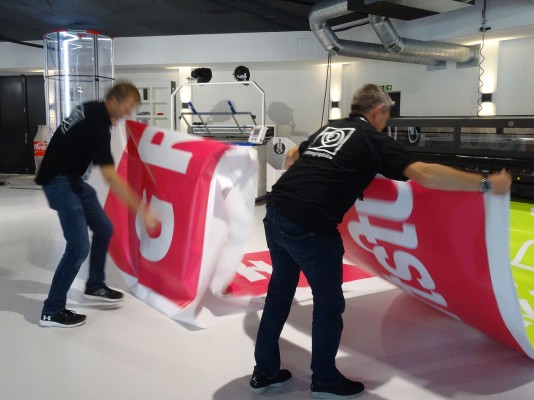 Range Highlights
Developed for durability, print performance and output
All products are REACH compliant
PVC FREE: Expanse LUNA & SOLO woven and knitted TPO banner materials
Choice of frontlit, double-sided blockout and mesh banner material
Available in a choice of weights, widths and lengths
Products available for both indoor and outdoor use
Outdoor range optimised for non-fade weather resistance
Compatible with solvent, latex, UV-Curable and Eco-solvent ink technologies
Available as an 5m extra-wide product
Market Opportunities
Exhibition graphics
Trade show displays
Event promotions
Brand awareness
Scaffold banners
Festivals & Concerts
Museums & galleries
Showroom promotions
Sports centres
Would you like an online customer account? Tel: 0345 1300 662
Manage and access your account 24/7.
See our complete product range.
Get comprehensive product specifications and compatibility information.
Place orders online.
Check stock availability and lead times.
View bespoke pricing and price breaks.
Get exclusive offers.
Check the status of existing orders.
Get delivery tracking on specific orders.
View your statement of account.
Get inks and printheads for your printers.
Create smart and quick repeat orders for frequently bought products.
Download product certificates.
Access our colour profile library.
Get copy invoices.
Pay for outstanding invoices by card online.
Get hints, tips and how-to guides.
And, so much more.