We invite you to our Customer Experience Centre – a place to share knowledge, information and ideas on all types of large-format print applications.
The absolute commitment to the growth and success of customers' businesses is at the very centre of the Papergraphics service. An integral part of this commitment is our practice of openly and enthusiastically sharing our knowledge, experience and expertise with you.
Our team of large format print media and equipment experts are on-hand to answer questions, run demonstrations and guide you through all the ins-and-outs of market trends, substrate applications, printers and equipment. Call us, and organise a visit: 0345 1300 662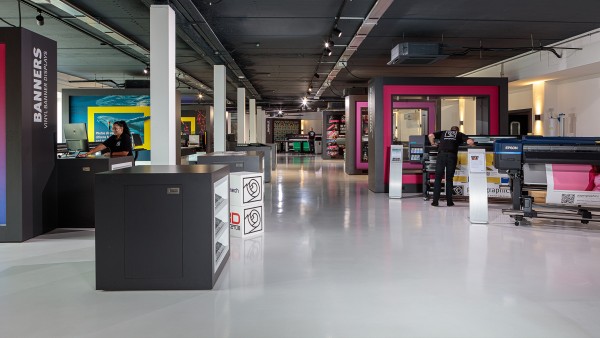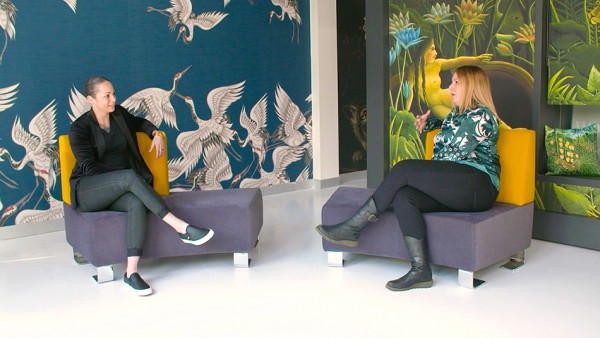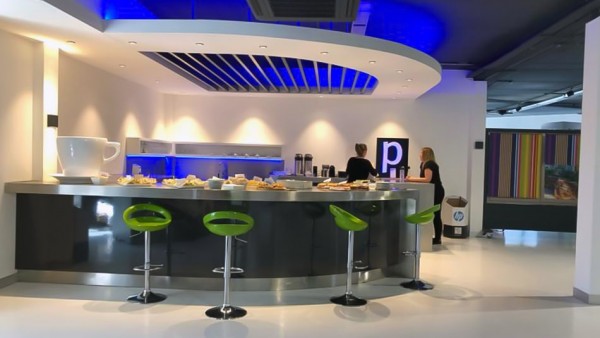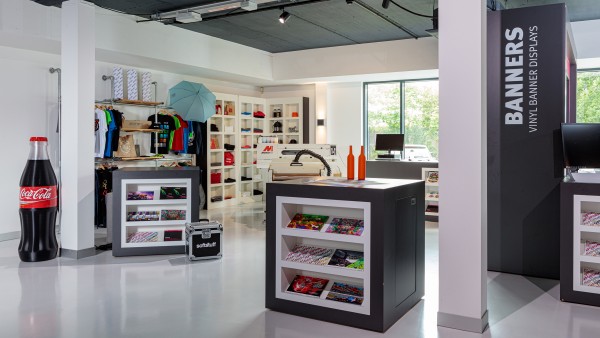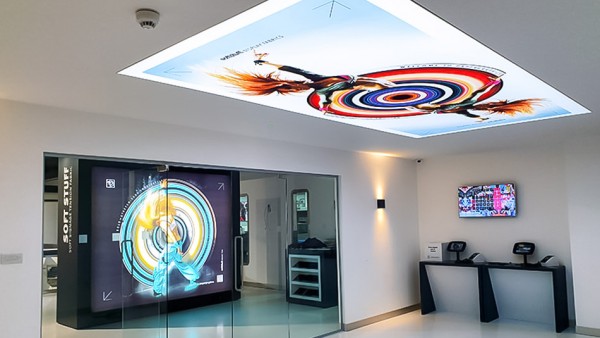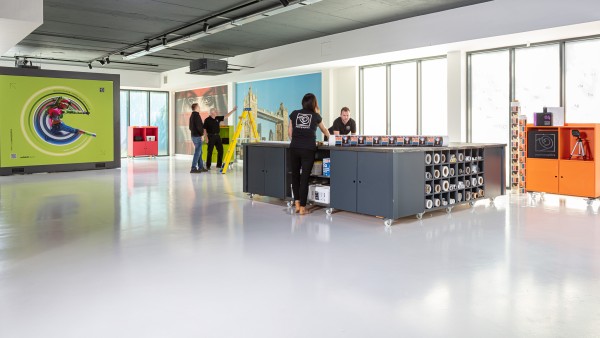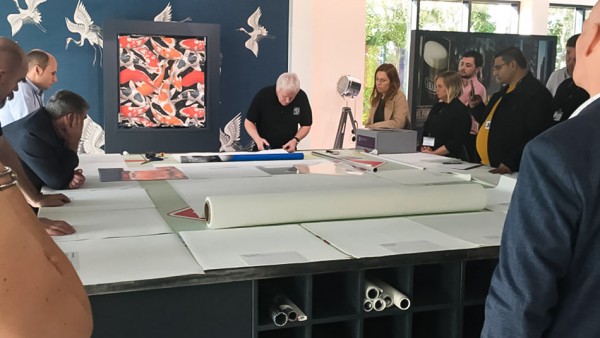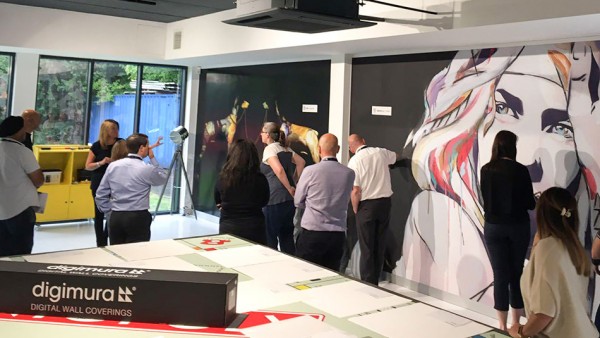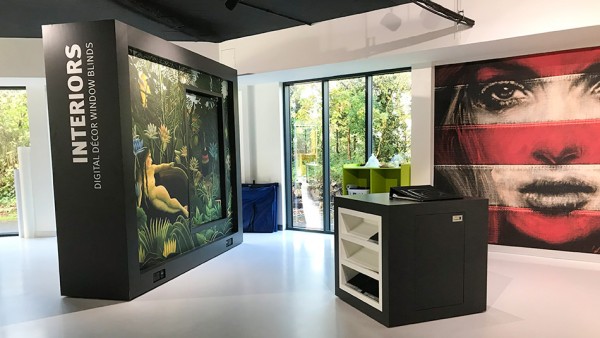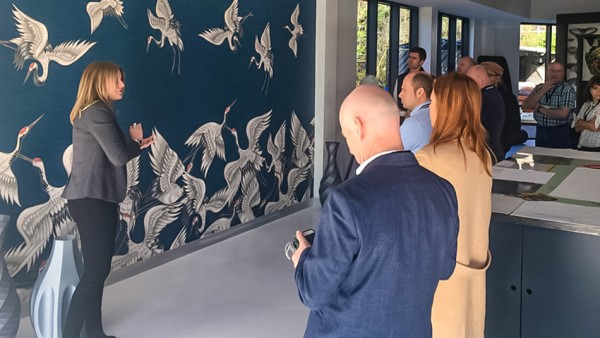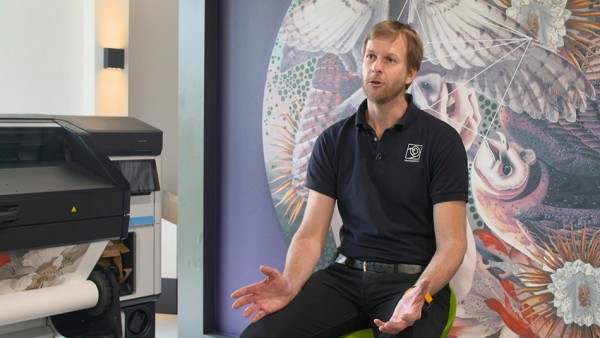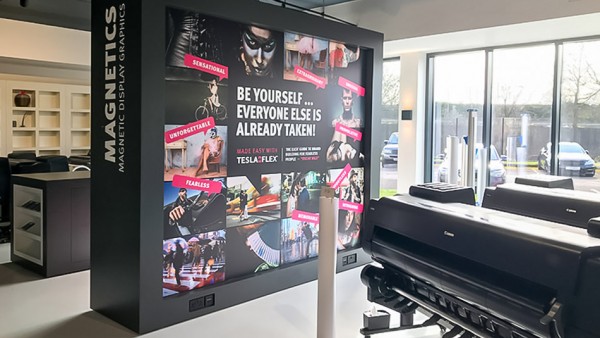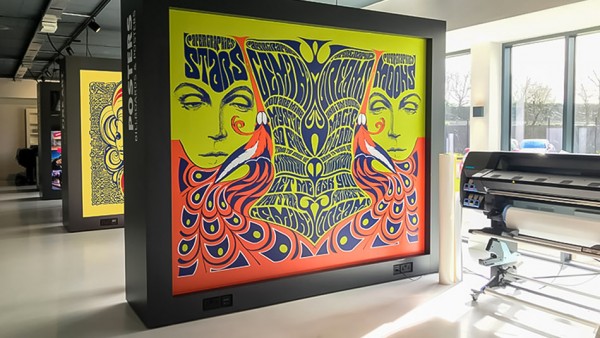 Based at our headquarters in Crawley, West Sussex, near Gatwick, the Papergraphics UK customer-experience centre spans the entirety of our office space ground floor.
The experience centre accommodates everything from equipment demos, exhibitions, our famous Digimura installation training courses, and CPD seminars for interior designers and architects.
We also have satellite training hubs, "mini centres", if you will, in Spain and Holland. So, if there is a new application that has caught your attention, or you are interested in attending one of our advertised events, why not get in touch with us to arrange a visit. We look forward to welcoming you to our world of large-format printing innovation.
Call us, and organise a visit: 0345 1300 662